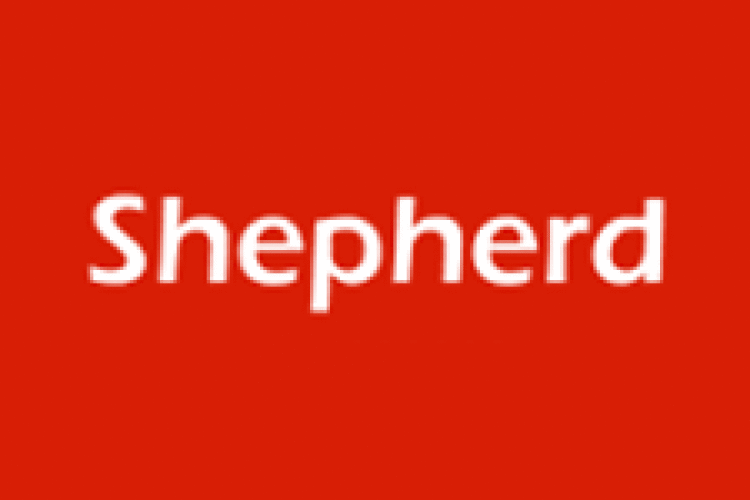 The York-based construction group made a pre-tax profit of £31.5m, compared to £16m for the previous year.
Group turnover increased by 16 per cent to £611m.
Shepherd has a healthy net cash position of £45.8m, and all its external debt was repaid in the year.
The group employs 3,200 staff.
Shepherd Construction increased turnover to £251.3m from £185.2m in 2010, and made an operating profit of £4m, compared with a loss of £2.1m in 2010.
The business reduced its headcount and restructured its senior management team during the year, appointing an executive director of operations.
The Portakabin subsdiary still has the group's biggest share of profit, with an operating profit of £26.6m compared to £24.1m a year ago.
Chairman Alan Fletcher said: "While Portakabin's performance has been encouraging, the positive order book brought forward into the year was a significant contributory factor.

"In the first half of the year, hire terminations in excess of hire order intake and a reduction in the sales order book contributed to a reduced workload for the factory in York and resulted in the decision in January 2011 to reintroduce a shorter working week which continued through to the spring.
"While there has been some improvement in the order position in the key hire and sales markets, order levels continue to be subdued."
Shepherd Developments broke even for the year, after making an operating loss in 2010.
M&E arm SES increased turnover and profit despite tight margins, while Shepherd FM also achieved a profit.
The picture was less healthy in house-building. Shepherd Homes and Shepherd Park and Leisure Homes both recorded operating losses. The profit was further reduced by a write off of goodwill at Shepherd Park and Leisure Homes, cutting overall operating profit by £2.9m.
Fletcher summarised: "The quality of the management teams, the excellence of the product offerings, the swift action taken to improve efficiencies and sound cash management have combined to drive improved profit performance and build the group's financial strength.
"These are encouraging results which provide firm evidence of the group's resilience in the face of challenging markets and demonstrate its ability to continue to withstand the current market pressures.
"While the continuing general economic uncertainty points to a need for caution in the short to medium term, the considerable improvement in the group's profitability and its sound financial performance give confidence in the underlying strength and future potential of the business."
Got a story? Email news@theconstructionindex.co.uk