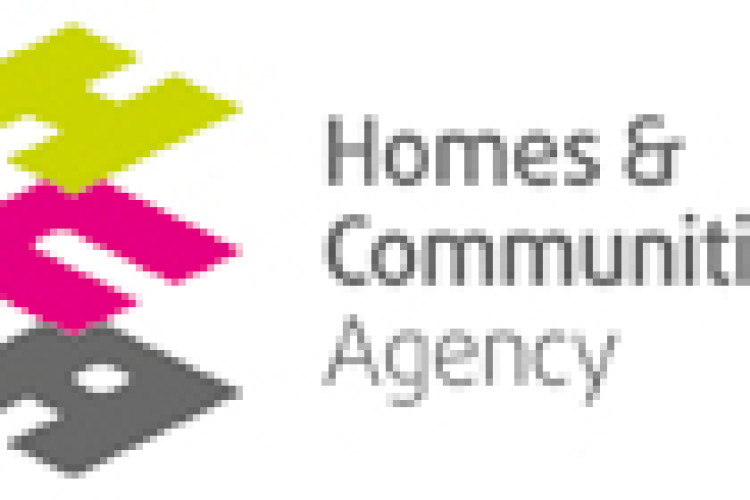 The £570m fund, part of the government's housing strategy, aims to unlock up to 16,000 new homes by providing housebuilders access to financial support on stalled schemes with planning permission.
The second round, which was opened up to schemes of just 15 homes, received 162 expressions of interest. These projects were assessed by the HCA – looking at value for money, deliverability and fit with local priorities – and the shortlisted schemes, which could unlock up to 7,000 homes, will now be invited to enter a due diligence process before contracts are signed.
The shortlist includes bids for funding from:
The Thrunscoe School Development in North East Lincolnshire, a Snape Properties development of 35 homes.
Kaleidoscope, a Crest Nicholson project delivering 129 new homes in Cambridge
Beddows Road in Walsall, a Lovell Partnerships' 42-home scheme
Vulcan Street in Bradford, a Stocksfield Construction project of 18 homes
HCA chief executive Pat Ritchie said: "The Get Britain Building programme is offering housebuilders the financial support to get stalled developments back on track, and I'm pleased that more than 100 projects can move forward to the due diligence phase.
"We listened to feedback from the sector and reduced the minimum scheme size to 15, and I'm therefore especially pleased that 20 smaller projects have come forward and the majority of bids have come from SMEs.
"These projects must now prove that they can be delivered quickly, provide value for money for the taxpayer and fit with local priorities. As well as building much-needed new homes, the work will create or protect jobs, and boost local economies."
Round one schemes must complete by December 2014, while round two schemes have until March 2015.
Around £300m of recoverable investment has been allocated to more than 130 projects through the first round, which is expected to unlock up to 9,000 homes.
 The full shortlist:
Local Authority

Applicant

Project Name

Number
of homes

Forest Heath

Crest Nicholson Operations Limited

Red Lodge Phase 6B

44

Shepway

Sheltered Living Limited

Lawrence House

25

Ashford

Leslie (Ashford) Limited

Charter House Ashford

224

Medway Towns

Crest Nicholson Operations Limited

Wainscott Phase 4 and 5

60

Cambridge

Crest Nicholson Operations Limited

Kaleidoscope

129

South Norfolk

Integrity Buildings Limited

Bramerton

16

Peterborough

BDW Trading Limited

Waters Reach

36

Ipswich

Crest Nicholson Operations Limited

Vista Phase 3C

37

Dover

Gillcrest Homes (Kent) Limited

Buckland Mill Redevelopment

54

Wealden

Millwood Designer Homes Limited

Isfield

39

North Norfolk

Avada Ltd T/A Avada Country Homes

Langham

25

Canterbury

Orbit Homes (2020) Ltd

Golden Hill Whitstable

22

St. Edmundsbury

R. MASKELL LIMITED

BROCKETT PARK

51

Thurrock

CROWNDEX LTD

DOMINOES

24

South Cambridgeshire

BDW Trading Limited

Summersfield phase 3A

56

Elmbridge

Essex Surgeries Ltd

Church Street Walton

19

 
 
 
 

Redbridge

Durkan Estates Limited

Britannia Music

336

Hounslow

Beavers Lane Residential Developments Ltd

Beavers Lane

38

Lewisham

The Deptford Project Ltd

The Deptford Project

132

Tower Hamlets

Barwood Ventures Bow Ltd

Palmers Road

64

Southwark

Hollybrook Limited

Spa Road

41

Croydon

Croydon Gateway Limited Partnership

Ruskin Square

167

Croydon

Scarbrook Road Developments LLP

Scarbrook Road

98

Greenwich

Crest Nicholson Operations Limited

Greenwich Peninsula

50

Barking and Dagenham

Bouygues Development

Barking London Road

100

Ealing

BDW Trading Limited

Salisbury Depot

103

Barking and Dagenham

Bouygues Development

Barking Abbey road Phase 2

138

Brent

Network Housing Group Limited

Brook Avenue Wembley

113

 
 
 
 

Harborough

Scraptoft Hall Retirement Village Ltd

Scraptoft Hall

103

Telford and Wrekin

Crest Nicholson Operations Limited

Lightmoor Green Phase 3

66

Walsall

Lovell Partnerships ltd

Beddows Road Walsall

42

West Lindsey

John Clixby

Union Street Apartments

15

Ashfield

Strata Homes Midlands ltd

Topaz

33

East Lindsey

Chestnut Homes Limited

Kings Manor Coningsby Phase 2

30

Corby

Bela Partnership Ltd

Priors Hall Phase 2 and 3

336

Mansfield

Strata Homes Midlands ltd

Indigo

37

Daventry

Crest Nicholson Operations Limited

Daventry Phase 1

84

Hinckley and Bosworth

Morris Homes Limited

Stoke Rd

34

Hinckley and Bosworth

Mar City Developments Ltd

St. Martins Stoke Golding

30

Stoke-on-Trent

Ashgreen Estates Limited

Land off Trentmill Road

23

Stoke-on-Trent

Keepmoat Homes Limited

Norfolk Street

17

Wolverhampton

Ikon Estates Limited

The Park

45

High Peak

Traci Lomas T/A Landbank

Glossop Brook

37

Telford and Wrekin

Nextdom Limited

Charlton Arms Hotel

41

South Northamptonshire

Orbit Homes (2020) Ltd

Chapel Lane Blisworth

27

Sandwell

Howard Caine Developments Ltd

CHBC ASWM

18

Birmingham

Mar City Developments Ltd

Walsall Road Perry Barr

65

Stoke-on-Trent

Talbot Developments Ltd

Churchill House_Regent Road

23

Walsall

Friel Homes Ltd

Sunningdale Way Bloxwich

41

Mansfield

Atkinson Stapleton Ltd

The Ridge

46

Nottingham

SHALIS LTD

MARLBOROUGH HALL

37

 
 
 
 

Scarborough

Kebbell Development Ltd

Middle Deepdale Scarborough

260

North East Lincolnshire

Snape Properties Ltd.

Thrunscoe School Development

35

Sheffield

Monarch City Living

Cresswell Road_ Darnall

37

Leeds

Chartford Developments Ltd

Carlisle Road Pudsey

23

Wakefield

SAUL CONSTRUCTION LTD

Westfield Lane

26

Sheffield

Pullan Development (Selby)Ltd

Daniel Hill Phase II

27

Wakefield

SAUL CONSTRUCTION LTD

Kirkby Road

157

Bradford

Keepmoat Homes Limited

Woodend Crescent Shipley

24

Bolsover

Atkinson Stapleton Ltd

Boughten Lane

18

Bradford

Stocksfield Construction Limited

Vulcan Street

18

Sheffield

Keepmoat Homes Limited

SHC Shirecliffe

47

Bassetlaw

Langtree Group plc

Costhorpe Redevelopment

50

Sheffield

Jaguar Retirement Homes Limited

Handsworth

16

Barnsley

SAUL CONSTRUCTION LTD

Brierley Hall

33

Sheffield

D. Noble Ltd.

Manchester Road Stocksbridge

39

Hambleton

Castlevale Group limited

Leeming Bar

50

South Tyneside

Gentoo Group Limited

Simonside

58

Kirklees

Heywood Homes

Brockholes

18

Barnsley

Jaguar Estates Ltd

Thurnscoe

24

Redcar and Cleveland

Gentoo Group Limited

Guisborough

22

County Durham

Gentoo Group Limited

Arriva Site Durham

19

Middlesbrough

Gentoo Group Limited

Coulby Newham

60

Kirklees

Shadwell Developments Ltd

Shadwell Site

35

 
 
 
 

Wirral

Mulbury Homes

Rock Lane Birkenhead

38

Burnley

Datum Finance Limtied

Sycamore

34

Salford

ECF

Plot E3 Chapel St Salford

97

Wirral

Bromborough Regeneration LLP

Dibbin Green Bromborough Pool

228

Tameside

Morris Homes Limited

The Grange

33

Manchester

UKLP Asset Solutions LLP

Sarah Point Nuovo

166

St. Helens

Morris Homes Limited

St Helens College

70

Warrington

Morris Homes Limited

Edgewater Park

79

Chorley

Morris Homes Limited

Rivington View

28

Pendle

Datum Finance Limtied

Pendle

25

Cheshire West and Chester

Morris Homes Limited

Upton Dene

29

Tameside

Morris Homes Limited

Moorside Place

18

Cheshire West and Chester

Morris Homes Limited

Eaton Grange

20

Cheshire West and Chester

Morris Homes Limited

Tower Wharf

36

Manchester

McCaul Developments (Northern) Ltd.

New Islington Site B

45

Oldham

three60 Property Investors Limited

The Bakestones Delph

46

Stockport

BARNES VILLAGE LIMITED

BARNES HOSPITAL CHEADLE

42

Bolton

Morris Homes Limited

Hulme Road

33

Cheshire East

Morris Homes Limited

Brook Street

54

 
 
 
 

Plymouth

Ritz Investments Limited

Oceanique

413

Mendip

Crest Nicholson Operations Limited

Wells

74

Bournemouth

Lovell Partnerships Ltd.

Bournemouth

48

South Gloucestershire

Taylor Wimpey Bristol

Emersons Green

160

Plymouth

Portobello Developments PLC

The Millfields

46

Southampton

Crest Nicholson Operations Limited

Centenary Quay Phase 3

56

Mid Devon

Devonshire Homes Ltd

Belmont Hospital Tiverton

46

South Gloucestershire

Strongvox Limited

Southey Avenue Kingswood

57

Isle of Wight

Captiva Homes Ltd

Hope Road

42

Reading

NewCo (subsidiary of) Muse Developments Ltd

Phase 2 Chatham Place

184

Wiltshire

MF Freeman Ltd

Chippenham

75

Weymouth and Portland

Synergy Housing Ltd

Grand Canteen Building

39

TOTAL

 
 

6928
Got a story? Email news@theconstructionindex.co.uk