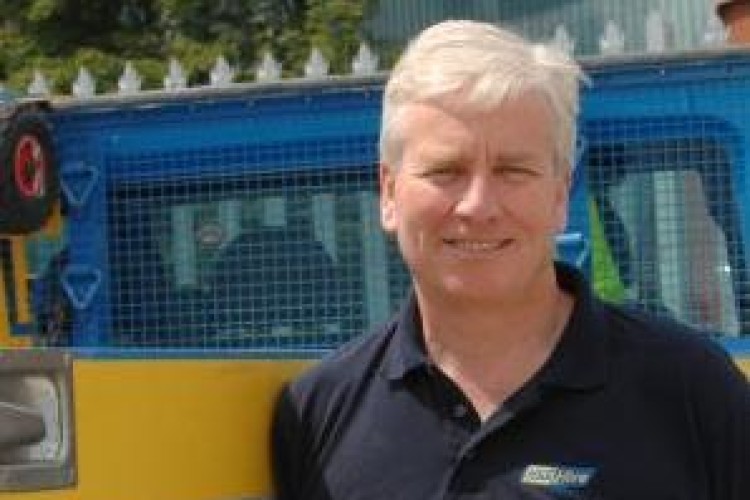 Revenues for the six months to 30 June 2011 were £89.5m, up 9.2% on the first half of 2009 on a like-for-like basis. Ebitda was £19.5m, up 10.4%.
Highlights of the period include the roll out of a national logistic and maintenance programme and the launch of HSS Outsource Cleaning.
The tool and equipment chain spent £10.9m on inventory and infrastructure in H1 2011, compared to £6.2m in the same period last year.
In the second quarter, trading was in line with management expectations with revenues of £42.6m, up 6.5% over Q2 2010, representing the sixth successive quarter of growth, and Ebitda of £8.4m, unchanged from 2010.
The board expects HSS to report steady growth despite the combined impact of the spring holidays, the expiry of a Network Rail supply contract, lower than average cooling product revenues and challenging economic conditions.


Chief executive Chris Davies said: "We have delivered another quarter of sustained growth. This is an encouraging performance given the challenging economic and competitive environment and confirms our strategy of customer-centric propositions in primarily the 'maintain and operate' sectors.  It is also encouraging to see growth in all the UK and Ireland regions.
 "Ebitda has been maintained whilst making significant investments in the logistic network and transitioning to a 24 hour maintenance operation, reducing cycle times and supporting higher utilisation. This additional investment will continue in H2 2011 to enable the full network transformation to be completed - positioning the business for further efficiency gains in 2012.
"This quarter we also launched HSS Outsource Cleaning, a completely new time/money saving proposition for cleaning and FM contractors. It takes our business into a significant equipment sector where rental penetration is less than 5%.
"Our priority remains generating a strong revenue and cash performance through growing our business and continuing to focus on customers, colleagues, cash and costs."
Got a story? Email news@theconstructionindex.co.uk