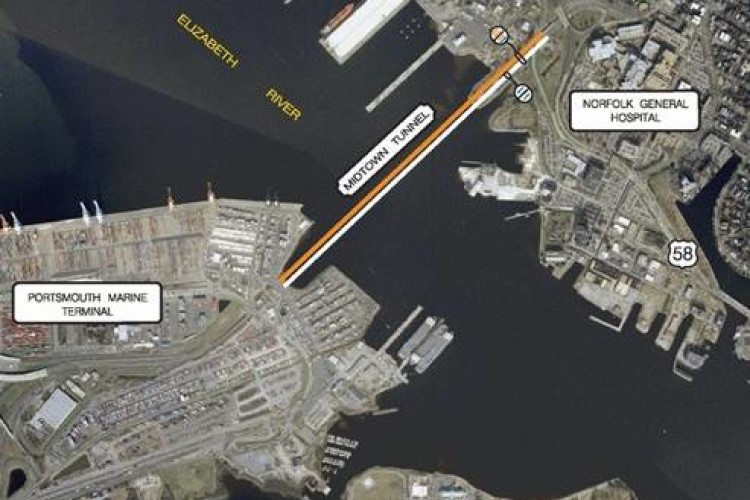 The work in the Hampton Roads area involves construction of a new Midtown Tunnel, rehabilitation of the existing Midtown Tunnel and Downtown Tunnels, together with the extension of the Martin Luther King Freeway. Construction is set to begin in 2012, pending financial close early in the year.
The agreement is between Virginia Department of Transportation (VDOT) and Elizabeth River Crossings (ERC), which is a joint venture between Skanska Infrastructure Development and Macquarie Group.
"Virginia is recognised as a national leader in leveraging limited public dollars to attract significant private-sector investment and innovation, making complex transportation projects possible," said governor Bob McDonnell. "By partnering with the private sector, Virginia can advance construction of a second Midtown Tunnel and make other improvements that are critical to the mobility, safety and the economy of the Hampton Roads region."
The comprehensive agreement has been under negotiation for almost five months between VDOT, ERC and the new Office of Transportation Public-Private Partnerships. The Midtown Tunnel project has been at the top of the region's priorities for many years, said transportation secretary Sean Connaughton. "The state's use of a public-private partnership structure will enable VDOT to attract approximately $1.7bn in private investment to a project that yields tangible long-term benefits to the region and the state," he said.
VDOT will maintain ownership of the infrastructure and will oversee ERC's activities. ERC will finance, build, operate and maintain the facilities for a 58-year concession period. ERC will also assume the risk in terms of delivering the project on a performance-based, fixed-price, fixed-date contract, which is designed to protect users and taxpayers from cost overruns and delays.

A key component of the project is to double the capacity of the Midtown Tunnel by building an additional two-lane tunnel near the existing one under the Elizabeth River.
The agreement has a total value of US$2.1bn, which includes costs such as financing, designing, building, maintaining and operating the tunnels and the Martin Luther King Freeway extension.
VDOT's contribution of US$362m is specifically designated to lower the tolls.  ERC will provide financing through a US$422m loan, and approximately US$1.3bn through equity, debt and operational revenue.
"Signing of the comprehensive agreement represents a significant milestone for the project and brings us one step closer to the delivery of these much-needed transportation improvements," said Macquarie Infrastructure Partners chief executive officer Christopher Leslie.
Got a story? Email news@theconstructionindex.co.uk