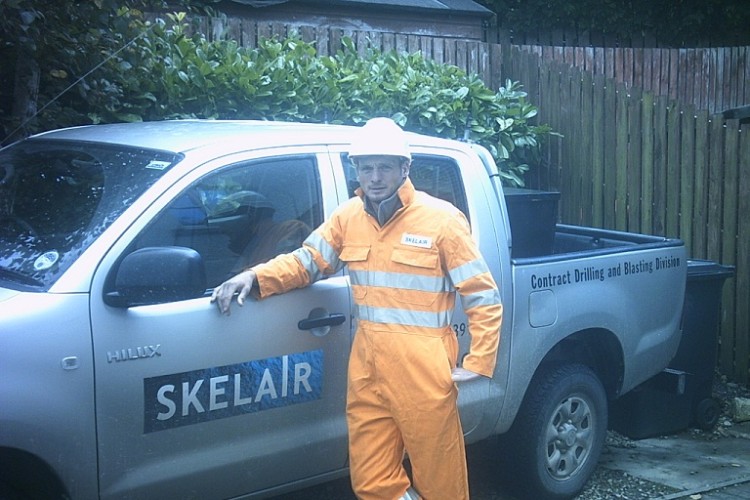 The Holmes Chapel based company recruited Steve from Bam Ritchies where he gained well over 20 years' experience across the full range of quarry operations. Spanning surveying, drilling and blasting as well as NVQ supervisory roles, Steve brings a wealth of knowledge and expertise to his new position with Skelair.
Taking over six permanent sites and regular project assignments from clients such as the Forestry Commission, Steve will also be responsible for driving forward new business and expanding the portfolio of services.
A Member of the Institute of Explosives Engineers, Steve said: "Working with a forward thinking and fast paced company like Skelair will open up a lot of new opportunities for me personally. The scope of the role gives me flexibility to shape the future of the business and at the same time put into practice all of the skills I have acquired during my time in the industry.
"Skelair is well established as a credible provider of drilling and blasting services and I am very much looking forward to building on this reputation to achieve continued and sustained growth."

Through its Contract Drilling & Blasting division, Skelair delivers an integrated service approach which combines the right equipment with high level consultative advice and a customer-centric focus. In doing so it ensures the efficient, effective and safe completion of all rock extraction and stabilisation projects.
With a fully accredited surveying team, Skelair works with reputable explosives partners and offers a free UK-wide site visit to assess specific project requirements.
Commenting on Steve's appointment, John Mayo, Managing Director, Skelair International, concludes: "Steve possesses well respected knowledge and has great drive when it comes to looking at how we can continue to develop the business. He has very quickly fitted in with the team and gained the respect of our existing client base. In short, he is a valuable asset and we are very pleased to have him on board."
Got a story? Email news@theconstructionindex.co.uk