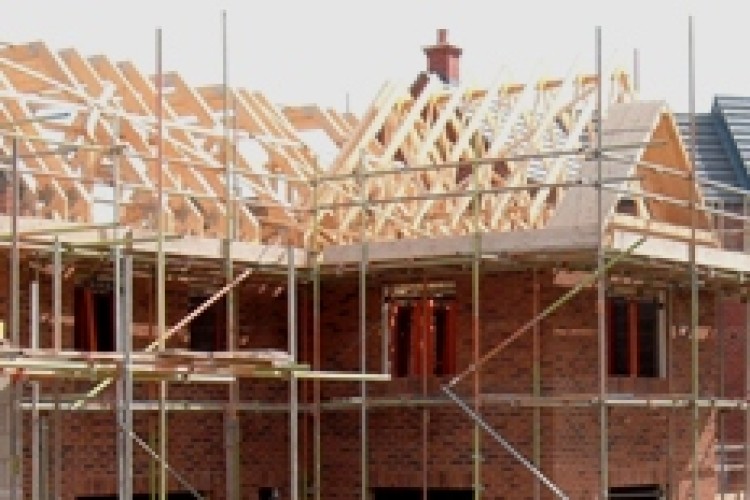 New home registration figures for the public sector during the rolling quarter February to April 2012 were 49% down, compared to the same time last year (5,867 – 11,521).
Although overall figures to build new homes in the UK were also down 15% (26,035 – 30,649), registrations to build new homes in the private sector were up 5% when compared with the same period last year (20,168 – 19,128).
The comparison against the February to April 2011 period is affected by the registration of approximately 2,800 London Olympic Village properties. Taking these units out of the equation, private sector registrations in the UK rose by 14% overall, with almost all the English regions experiencing some growth. However, even excluding the London Olympic Village properties in the 2011 comparative figures, 2012 saw a substantial drop in social housing registrations continuing a consistent trend during the year to date.
NHBC commercial director Richard Tamayo, said: "Despite seeing modest, but sustainable and widespread growth in private housing, the large drop-off in social housing registrations mean that overall volumes have fallen compared with the same period last year.
 "This reduction in social housing may simply be a hiatus as the industry moves from one funding model to another. Meanwhile, it seems clear that the private sector is likely to continue to be the engine for much-needed growth in overall housing supply. Therefore monitoring the success of initiatives such as the New Buy scheme and changes to make the planning system more flexible will be key to understanding how the next few years will play out."
Full regional breakdown of total new homes registered February to April 2012 by region/country:
Region

February – April 2012

February – April 2011

 
 
 

England - Regions

 

North East

850

738

 

North West

2,024

2,078

 

Yorkshire & the Humber

1,266

1,477

 

West Midlands

1,942

1,545

 

East Midlands

1,917

1,844

 

Eastern

2,499

3,559

 

South West

2,688

3,281

 

Greater London

4,307

7,988

 

South East

4,123

4,578

 

Totals for England

21,616

27,088

 

Scotland - Councils

2,876

2,105

 

Wales - Unitary Authorities

1,035

1,003

 

Northern Ireland - Counties

471

447

 

Isle of Man

37

6

 

Totals for UK

26,035

30,649

 
Got a story? Email news@theconstructionindex.co.uk