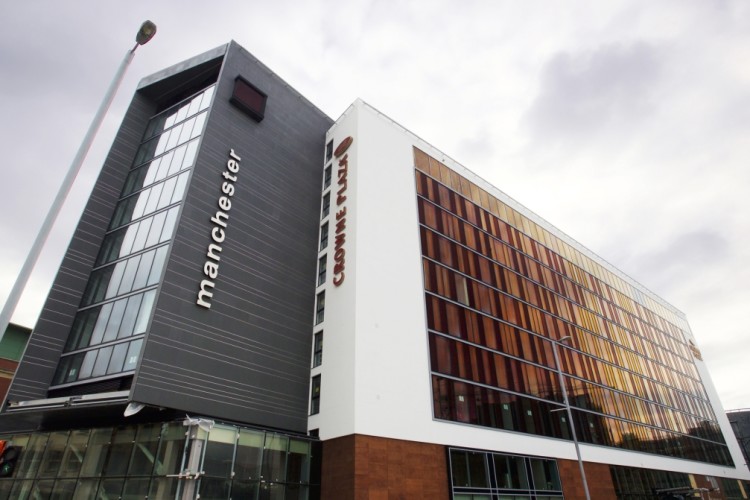 Included in the framework agreement with the Saint-Gobain-owned business is the supply of façade glass systems and sealed units.  In addition, Solaglas has joined Carillion's list of approved sub-contractors for the design and installation of curtain-walling façades as a key member of its 'Envelope Evolution' defect reduction programme.
The framework agreement is the first of its kind for Carillion and for the glazing industry and helps the company achieve its commitment to sustainability and compliance. It recognises Solaglas' unique position in the industry to provide Carillion with an enhanced warranty, backed by Solaglas' parent Saint-Gobain, chain of custody and many other key requirements.  The agreement also recognises Solaglas' ability to meet Carillion's needs in a quality way across a number of business requirements.
Kieren Curry, Carillion's Global Supply Chain Manager said: "Innovation was one of the key reasons why we chose Solaglas as a national partner for our glazing envelope requirements. Solaglas has proved itself to be flexible and responds quickly to our fast-moving pace, listening to our needs, while coming up with innovative options that often encompass more than one of their business streams.  As a company, Solaglas can do this whilst driving the expected quality of the 'Envelope Evolution' process and adding value at many levels of the supply chain."
Ian Davy, Director – Installation, commented: "We are delighted to work with such as prominent player in the market. Stability, efficiency and a 'can-do' approach are qualities that we believe Carillion were after from a supply partner. This relationship is testament to the extensive investment Solaglas is making in products and services to secure our leadership position in the industry."

Solaglas is a £120m turnover business with 1,200 employees based across 22 separate locations, covering the whole of the UK and Northern Ireland.
Solaglas recently opened a major new facility in South Yorkshire for its Installation business stream to serve the UK from a manufacturing and customer service base. 
Solaglas' Installation business stream specialises in the design, installation and maintenance of facades, glass products and emergency glazing for the construction, property maintenance and insurance markets.  Solaglas Installation provides an end-to-end service for individual projects and contracts ranging from £50 to £10m.
Got a story? Email news@theconstructionindex.co.uk