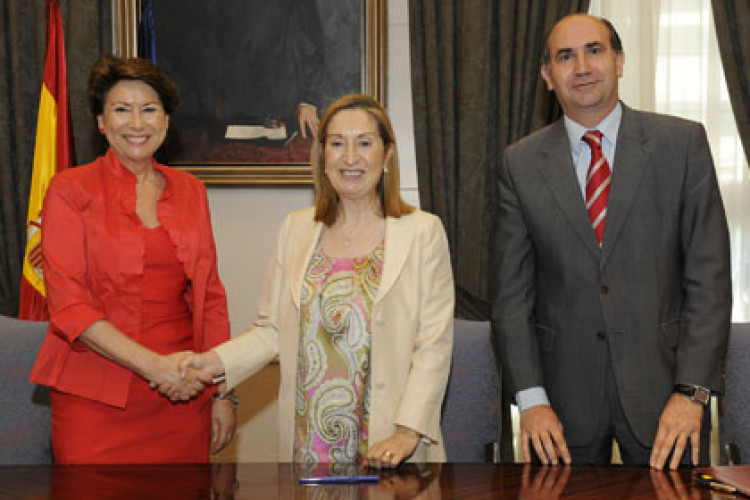 The loan will help to finance the construction of 140km of rail line linking the Basque Country's three main cities of Vitoria, Bilbao and San Sebastián. The project also includes the construction of junctions with the conventional line and access to the existing stations of Vitoria, Bilbao-Obando and San Sebastián-Atotxa. In total, 70% of the line will be built in tunnels and the project is scheduled for completion in 2017.
Planning minister Ana Pastor presided over a ceremony held on Friday when this first instalment of a total €1bn EIB loan for the project was signed by EIB vice-president Magdalena Álvarez Arza and ADIF CEO Enrique Verdeguer.
The project is intended to improve the quality of rail connections between Madrid and the Basque Country and between Spain and France. The line is designed to encourage a switch from road and other forms of transport by offering the benefits of improved comfort and safety, shorter journey times and a positive environmental impact in terms of reduced air pollution, emissions and energy consumption.
Got a story? Email news@theconstructionindex.co.uk