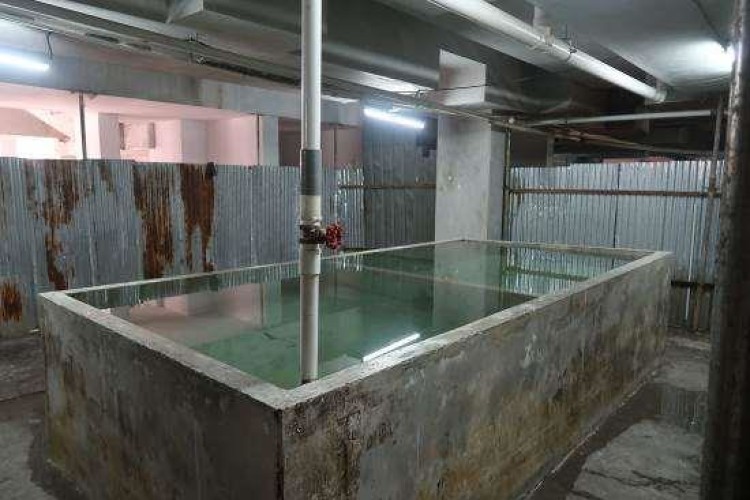 Keong Hong Construction Pte was fined $352,500 in the State Courts for housing the foreign workers in overcrowded conditions in construction temporary quarters (CTQ) at Sembawang Crescent. Keong Hong was also found guilty of abetting 17 other employers in housing their foreign workers in the same quarters.
Keong Hong faced a total of 207 charges. It pleaded guilty to a total of 47 charges, with the remaining 160 charges taken into consideration for the purpose of sentencing. Singapore's Ministry of Manpower (MOM) had also barred the company from employing foreign workers.
Keong Hong was the operator of the CTQ which had an approved occupancy load of 182 foreign workers. On 8 March 2017, officers from the Housing Inspectorate at the MOM inspected the CTQ and found 207 foreign workers residing there.

Investigations revealed that the foreign workers resided in 31 makeshift rooms constructed from zinc sheets and plywood, which did not meet fire safety regulations. The overcrowded conditions exacerbated the poor ventilation and inadequate lighting in the CTQ. The living space was cramped; areas for sleeping were simultaneously used for drying of laundry and improper storage of food. In addition, sanitation facilities were insufficient. Toilets were lacking and there was only one communal bath for more than 200 foreign workers.
The living conditions compromised the safety and well-being of the workers, MOM found. Following the inspection, the dormitory operator was ordered by MOM to rectify the poor living conditions and comply with the occupancy limit. The excess foreign workers were promptly relocated to other approved accommodation.
Jeanette Har, director of the well-being department at MOM's Foreign Manpower Management Division, said: "Although we have seen an improvement in the foreign worker housing landscape, there continues to be employers and operators who have little regard for workers' safety and well-being. MOM will take stern action against those who fall short of their legal responsibilities towards their foreign workers."
Got a story? Email news@theconstructionindex.co.uk