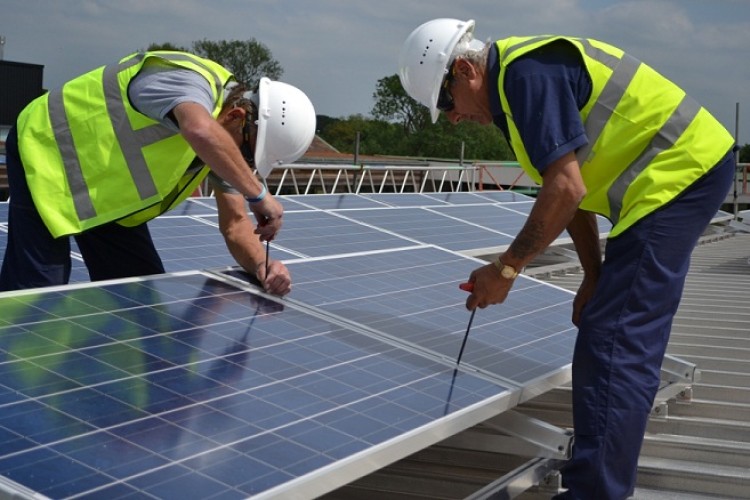 The company has been successfully accredited to the Microgeneration Certification Scheme (MCS), an initiative which endorses sustainable technology used to produce heat and electricity from sustainable sources. Under the scheme, Stepnell will be licensed to install photovoltaic systems, such as solar panels, which convert solar energy to electricity.
Stepnell's accreditation to the MCS scheme comes as the UK's solar photovoltaic panel market faces record demand following the government's introduction this year of Feed-in Tariffs, which pay property owners for generating electricity from renewable sources.
To achieve MCS accreditation, Stepnell undertook a six-month sample project which was then assessed by officials from the National Association of Professional Inspectors and Testers. As part of the process, the company has also registered with Renewable Energy Assurance Limited, a best practice initiative which guarantees quality for consumers looking to install energy installations at their properties. In addition, Stepnell will be required to complete regular audits to ensure that it continues to meet MCS guidelines.

"Stepnell has a strong track record for innovative construction and we're always keen to embrace the latest green technology within our building projects," explains Mark Wakeford, Stepnell managing director. "Very few of our competitors have MCS accreditation. If they want to install microgeneration technologies such as solar panels, they have to bring in a licensed contractor to carry out the work which can be expensive. We're now able to do all this in-house for clients and provide them with a total solar panel service, from an initial appraisal, right through to installation.
"We are seeing a significant rise in both solar panel enquiries and demand for installations, and our project pipeline is also very good. With the UK committed to contributing to the European Union's aim of ensuring 20 per cent of all energy comes from renewable sources by 2020, we're very excited about the possibilities that this opens up for our business."
Got a story? Email news@theconstructionindex.co.uk