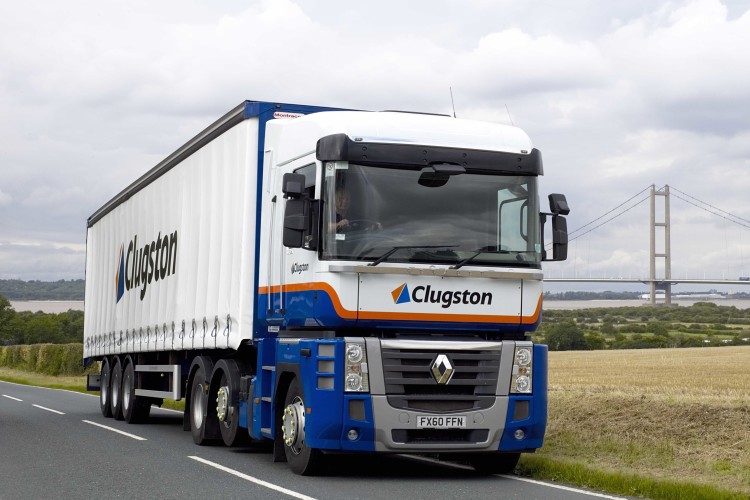 Four are 4.2 metre high, two are 4.5 metre high, with the remaining two being specialist 'Euroliners', introduced into the fleet to specifically support the company's growing business in the steel sector. The investment will also lead to eight new jobs being created.
The trailers, which are in Clugston Group company livery, compliment the specialist steel, building products, bulk food and bulk powder trailers that are already operated by Clugston Distribution Services from the company's Scunthorpe and Driffield distribution centres.
The growing fleet of curtain sided trailers will allow the company to expand into new sectors and help smooth out seasonal variations in demand experienced in the specialist supply chain sectors that the company currently operates in.
Clugston Distribution Services has grown and developed into a company with the capabilities to meet the wide ranging needs of manufacturing and service companies across the UK. The company has the facilities and expertise to meet all their supply chain needs, with a service which is designed to meet their individual and specific requirements.
General manager, David Heath, commented "Over the course of the next 12 months we intend to grow the curtain sided fleet to 20 trailers, to support our existing customers and new customers in the Humber and Yorkshire area. We already have strong demand for the new service the trailers allow us to offer, and hope to capitalise on the opportunities within the supply chain in the build up to Christmas"
Got a story? Email news@theconstructionindex.co.uk