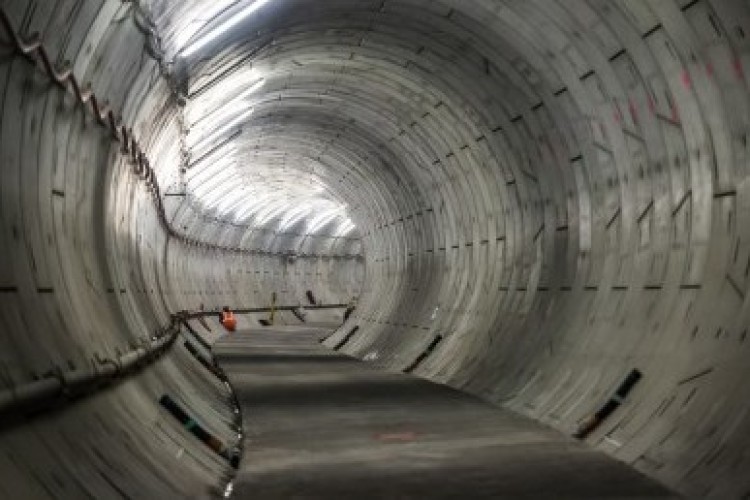 The one-day action, by 80 Balfour Beatty electricians on the Woolwich section, is expected to be the first in a series of strikes.
The dispute concerns the payment of an improved second tier payment and a four week finishing bonus, payable when the workers are informed they are to be made redundant.
A finishing bonus is standard practice on this type project, allowing the workers to give notice on their lodging without suffering financial loss. The entire workforce on the Woolwich project is based outside London and therefore has had to organise additional accommodation for the duration of the project.
The strike action is the first time that official industrial action has been called on Crossrail.

After eight years of construction work, the Elizabeth line has now entered its final stages and is scheduled to open to the public in phases from December 2018, with 10 new stations opening.
Unite regional officer Guy Langston said: "We have repeatedly tried to resolve this issue through negotiation but Balfour Beatty has refused to take the workforce's concerns seriously. We have had no option but to take strike action, this will undoubtedly cause disruption and could potentially delay the entire project."
He added: "It is imperative that Balfour Beatty recognises the damage strike action will have to the Crossrail project and return to the negotiating table to resolve this issue. This ballot is a line in the sand and Unite will back its members to the hilt if further industrial issues develop during the final period of the project Crossrail."
Got a story? Email news@theconstructionindex.co.uk