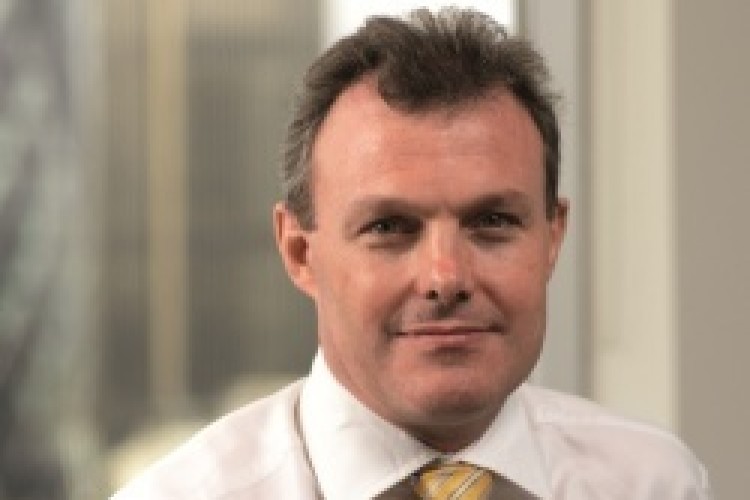 Revenue from continuing operations was £1,196m, up from £972m last year. Pre-tax profit was £9.0m, up from £8.7m last year.
Order book at 30 June 2011 was £750m (2010: £742m) with 78% coming from the private sector. At the same time last year, 64% of work in hand was from the private sector.
The UK fit-out division, boosted by the London office market and growth from framework agreements in retail banking, saw its revenues rise 32% to £342m (2010: £260m) and operating profit jump 27% to £8.0m (2010: £6.3m).
The food retail division also performed well, with revenue up 84% to £218m (2010: £119m), reflecting increased allocation of new build projects. Operating profit increased to £5.2m (2010: £3.6m) although there is continuing pressure on margins, the company said. With framework contracts for the top four UK supermarket groups, including a place on Morrison's first ever contractor framework, the order book has grown to £140m (2010: £113m).

Fit-out work in mainland Europe more than doubled, from £33m revenue last year to £73m this time, but an unexpected loss on a large challenging project for a key customer in Geneva led to the division reporting a loss.
The construction division reported stable revenues in challenging conditions of £476m (2010: £474m). Year highlights included completion of the 2012 Olympic Velodrome, a contract award for temporary facilities and services at the Olympics, and opening of a new office in Scotland on the back of the recruitment of the ex-Rok construction team.
CEO David Lawther said: "We are very pleased with these results, which have been delivered against a global economic backdrop which continues to be challenging.  We are successfully implementing our strategy of broadening and deepening our service offering, which will enable us to win a greater volume of work, especially with repeat customers and overseas.  The order book is stable, of a high quality and is increasingly weighted towards the private sector.  We believe we will continue to weather the continuing uncertainty in the UK economy, and that we are very well placed to grow as the UK and the global economies start to recover."
There were three exceptional items in the year with a net cost of £0.8m:
When it was acquired, Pearce Construction (Midlands) Ltd, a dormant subsidiary of ISG Pearce Limited, was being investigated by the Office of Fair Trading (OFT).  Following a successful appeal, the OFT penalty was reduced from £5.2m to £1.0m - resulting in an exceptional gain of £1.7m during the year.
A provision of £2.0m has been made for restructuring costs, largely relating to the reorganisation of the southwest regional construction business in the UK, which has been slow to respond to more difficult market conditions.  The business was operating under separate management but has now been integrated into ISG's construction division.
A joint venture with Al Habtoor Leighton in the Middle East was wound up, resulting in an exceptional loss on disposal of £0.6m.  ISG in the Middle East now focuses exclusively on fit out services and is trading profitably.
Got a story? Email news@theconstructionindex.co.uk