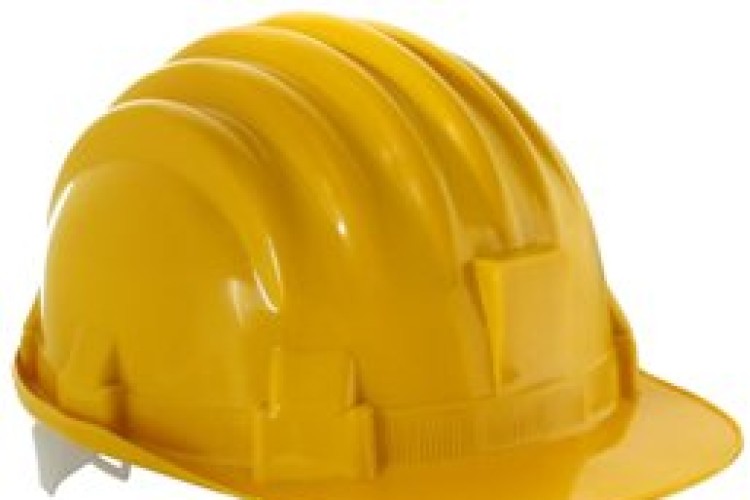 Conditions in the UK building market remained subdued in the first quarter of 2012 and look likely to get worse as public sector cuts bite but rail and energy spending boosted some contractors.
Most of the hope lies in the reported rise in civil enigneering contractors' preliminary works, a strong indicator for the future direction of the whole construction industry.
Key survey findings include:
19% of large and medium sized building contractors, on balance, stated that workloads reduced, on an annual basis in Q1 (compared with 2011 Q1).
A net balance of 25% of large and medium sized building contractors report that orders weakened compared with the last three months of 2011.
A net balance of 21% of SME builders saw workloads reduce in Q1.
3% and 17% of specialist contractors stated that, on balance, orders and enquiries rose in Q1.
Employment prospects are subdued for large, medium and small building contractors but manufacturers and civil engineering contractors expect to increase headcount.
Growth in exports boosted construction products manufacturers' sales figures in Q1, with sales rising by over 5%, according to nearly 30% of both heavy and light side manufacturers.
Construction Products Association economics director Noble Francis said:  "It's good to see that some companies are benefitting from schemes such Crossrail, Europe's largest construction project, and projects in the energy sector such as nuclear and renewables. Yet, government cuts have begun to hit many parts of the construction industry and public sector construction will only deteriorate further given the scale of the cuts. Private sector construction is not growing quickly enough to offset this, especially with the largest construction sector, private commercial slowing. Work in the £22bn commercial sector is relatively subdued outside of a few high profile offices projects within central London, and even in London work is beginning to slow with projects, such as The Shard, finishing and relatively few replacements in the pipeline near term."


UKCG director Stephen Ratcliffe said: "Market conditions remain challenging but we must not lose sight of the fact that there is still a £100bn per annum market in construction.  The opportunities could be more evenly spread – between both north and south and infrastructure and building. Central government could help in getting on with delivering the much delayed school building programme and more local authorities need to wake up to the fact that investment in infrastructure means local growth and jobs. The Local Government Association's rejection of the benefit of publishing a pipeline of infrastructure investment shows how out of touch some local authorities are with the need to work harder to deliver investment and growth."   
National Federation of Builders chief executive Julia Evans added: "Construction orders are falling and costs are rising. Public borrowing levels are still high and government departments are bracing themselves for another round of spending cuts. We are not looking at a recipe for growth but at another challenging quarter when bank holidays, Jubilee celebrations and the Olympics will all affect productivity, making it unlikely that Q2 and Q3 figures will be any more encouraging than those for Q1."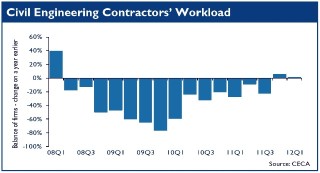 Got a story? Email news@theconstructionindex.co.uk