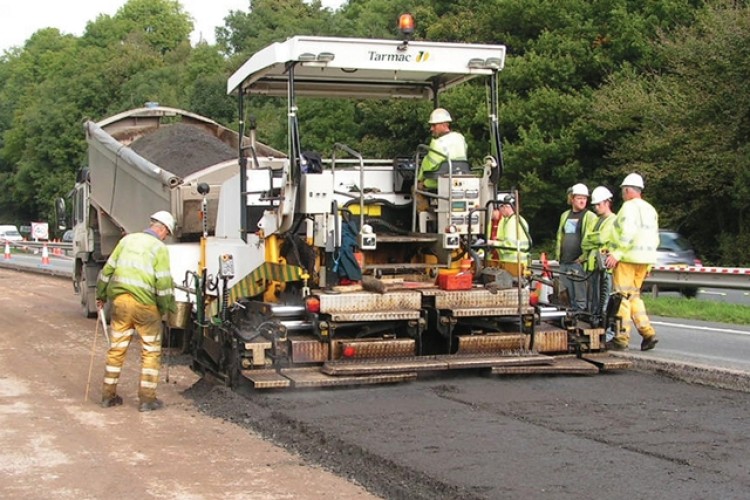 Tarmac Pavement Solutions, part of the company's National Contracting division, aims to help customers beat the rising cost of bitumen on highways schemes.
With bitumen prices up 60% in the last two years, Tarmac Pavement Solutions has been set up to help cut the cost of new build road construction and resurfacing projects using cement-bound or recycled asphalt systems.
Cement-bound pavements are an alternative to bitumen-based materials. They consist of a hydraulic-bound mixture used as the base layer - predominantly a cement-bound granular material - that is then surfaced with conventional asphalt.
Cement-bound roads can be designed to give equivalent service life performance to both conventional asphalt and rigid concrete pavements, Tarmac said.
Tarmac Pavement Solutions division will be managed by Richard Vine, National Contracting regional director. In addition to a range of cementitious solutions, it will also offer TarmacDry porous asphalt and the long-established FoamMaster system, a road surfacing process that uses road arisings in cold-mix production to create an energy-efficient alternative to traditional hot asphalt.
Mr Vine said: "With bitumen accounting for around a third of the cost of building a new road, its price volatility means that the sector must embrace cement-bound materials and reduce its reliance on bitumen. Driving greater uptake of recycled asphalt is also key to cutting costs and meeting environmental targets and our new service builds upon our extensive expertise in this area.
"We also believe that the durability of cement-bound material provides commercial opportunities in sectors such as ports and aviation."
Got a story? Email news@theconstructionindex.co.uk