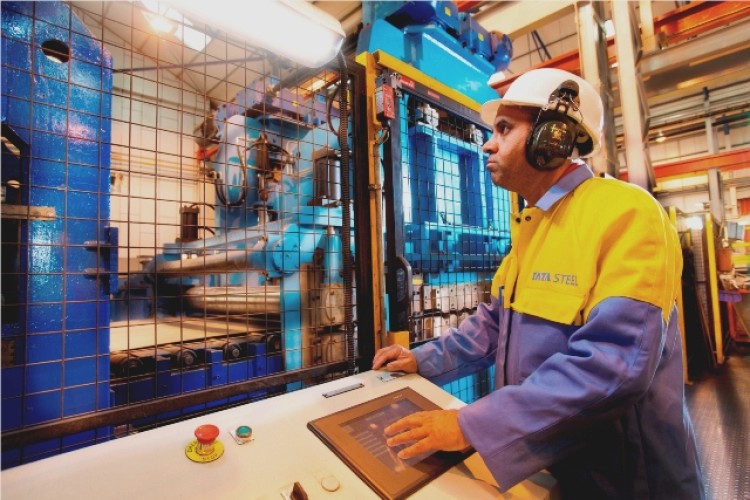 Final stage of the programme to upgrade the hot rolled strip processing capabilities at the Dudley plant in the West Midlands is the arrival of a £500,000 state-of-the-art leveller.
The new leveller – a bespoke design by industrial equipment manufacturer Heinrich Georg in conjunction with Tata Steel's research and development team – will decoil, cut-to-length and fully flatten hot rolled steel coil in thicknesses of 3-5mm and in widths up to 2m. It is due to come on stream in January 2012.
The product processed by the new leveller will be used to supply premium products to Tata Steel's lifting and excavating clients.
The Georg machine complements the existing heavy leveller that was commissioned in 2009 and completes a production line capable of cutting material up to 12.5mm thick, with the possibility to extend this to 15mm in grades of up to 550 tensile strength. The completed line, along with associated warehousing improvements, brings to £2m the investment that Tata has made at Dudley in recent years.
It has also spent £8m on capacity expansion in quenched and tempered plate at its Clydebridge plant in Scotland.
Marketing manager for lifting and excavating Terry Bennett said: "The lifting and excavating sector has shown positive growth this year and is forecast to continue growing into next year. We'll be facing demand for greater volumes from customers who also require products that meet exceptionally high standards. The new investment at Dudley will mean Tata Steel is best placed to meet this demand."
Got a story? Email news@theconstructionindex.co.uk