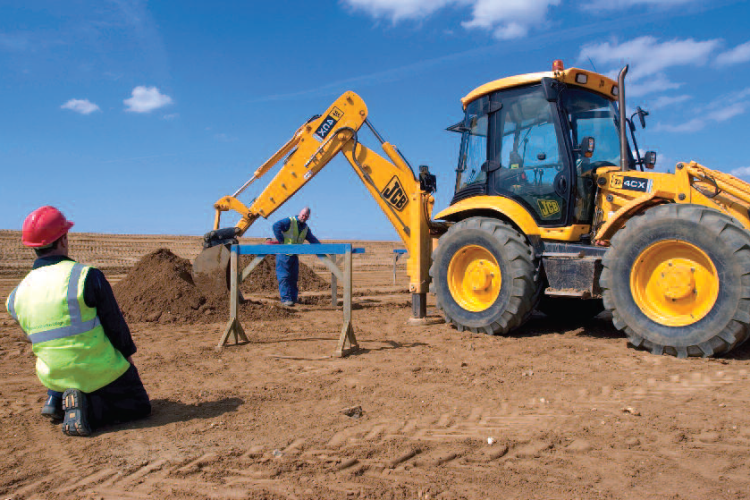 Over the past 10 years, the biggest single issue that has consistently wound up plant operators is not difficult customers, crappy old machines or the price of diesel. It is the Construction Plant Certification Scheme. Just mention CPCS to an operator and stand back.
Of course, it seems perfectly reasonable that no one should be allowed behind the levers of a 10-tonne digger or up a 30- metre tower crane unless they have been properly trained and passed an independent industry approved test. But to tell a 40-something male digger driver with 20 years' site experience under his belt that he has to take a test is to question the man's very manhood. On the whole, things have calmed down a bit now and CPCS is about to embark on a third iteration as it leadership continues to steer consensus and compromise through a minefield of strong feelings.
The CPCS project was introduced in 2003. In 2008 it was reformed to focus on the outcomes of training and introduced a split between training and certification. Just as driving schools cannot issue driving licences, so now there are different organisations responsible for offering training and providing testing of plant operators. As of April 2013, another development of the scheme sees the introduction of renewal tests that cardholders must sit every five years.
This was prompted by a desire at the Health & Safety Executive that operators should demonstrate ongoing learning. When problems with quick hitches emerged as a big issue a couple of years ago, HSE asked what CPCS could do to help. Legislation, best practice and machine technology are continually evolving and licensed plant operators must now demonstrate that they remain up to speed. The renewal test is not a field test. It comprises a touch-screen multiple choice questionnaire. Up to five modules (machine types) can be booked with one test. There are 15 questions per module and 15 minutes are given to complete it.
The good news is that there is no extra cost to operators. It already cost £25 to renew the card. Now it will cost £25 to take the renewal test and, if you pass, the card is free. For the obligatory health and safety test, which has now become the health, safety and environment test, there is an additional fee but can be taken at the same time. While a cynic might suggest it's all a racket by the training industry, actually this will cost CITB-ConstructionSkills £250,000 a year.
Several new categories have been introduced, such as static concrete placing booms, modular paving installation machines and pedestrian-operated demolition plant.
There are also new categories under development, including 'piling rig attendant' and 'telehandlers (suspended loads)'. A steering group has been set up to identify the skills required for using a telehandler as a crane. Another new category being developed is plant and vehicle marshaller. There was some discussion about whether this should come under the remit of the plant sector and CPCS or the separate Construction Skills Certification Scheme (CSCS) that oversees the trades. In the end it was seen as closest to the slinger/signaller qualification for banksmen that CPCS introduced successfully a few years ago, and so marshaller should become a CPCS card too.

The biggest issue facing CPCS, however, is keeping the scheme appropriate to the structure of the industry. The CPCS process works well enough for operators that have an employer looking after them but, increasingly, operators are self-employed and find work through agencies. For these folk, the process is something between a hassle and a mountain. Trevor Gamble, chairman of the CPCS management committee, recognises this but is stumped for a solution. "Somehow the industry has to find funding to support individuals who have not got employer support," he says.
"We know it's a problem that has to be addressed but we don't know how." Agencies, it seems, are going to have to be brought on board to provide support.
Feeling the love
Trevor Gamble says that he is finally feeling loved. For years it was "a nightmare", he says. As the face of CPCS, he was seen as the man who was taking people's livelihood away. Finally, he says, CPCS is being accepted and he is beginning to feel like one of the good guys.
Trevor Gamble has been chairman of the CPCS management committee since its inception in 2003. Before that he headed up one of the predecessor operator card schemes, CTA. He is not a civil servant or from the health and safety brigade – he is a career plant man who made enough of a success of the family hire business in Sussex to be able to put something back. Gamble is big on the rights and responsibilities of operators and feels that across the industry in general, they do not get the support that they deserve, given their importance to the construction process.
The Construction Index caught up with him after the ninth of 10 roadshows that the CPCS management committee took around the UK last month, from Inverness to Exeter, to explain about the latest developments in CPCS. In the old days, he routinely faced heckling and barracking at such meetings. No more. "I am going home today with no black eyes, no bruises," he says.
Got a story? Email news@theconstructionindex.co.uk