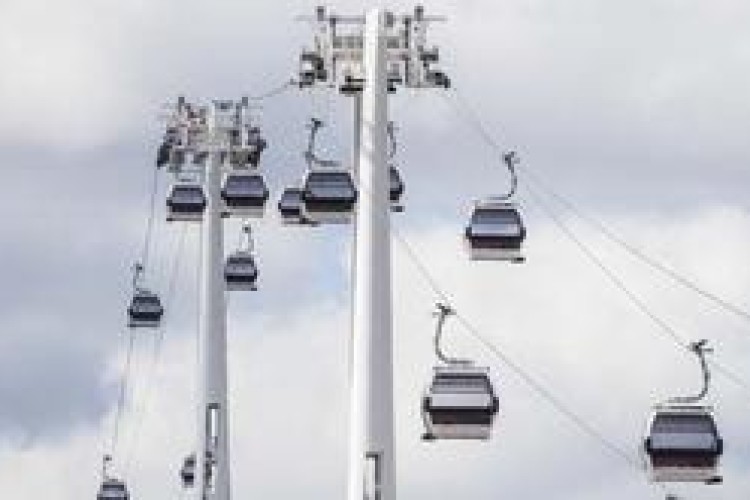 Called Emirates Air Line under a sponsorship deal, the 1.1km long river crossing, between Greenwich and the Royal Docks, will have the capacity to carry up to 2,500 people per hour in each direction. It will cost £3.20 to use, or £16 for 10 tickets, for 'frequent flyers'.
Mace provided design and build in the construction delivery alongside a consortium of cable car specialists including Aedas, Wilkinson Eyre, Buro Happold, Expedition, Doppelmayr and URS.
Mayor of London Boris Johnson said: "It is a testament to the ingenuity of UK manufacturing to have been able to craft and complete this incredible landmark within two and a half years of the idea first being suggested. The Emirates Air Line is the first step in my plan for a package of new river crossings in east London, which will improve connectivity and transform the surrounding area into a new metropolitan quarter."
Mace project director Matt Randall added: "I am very pleased to see how the Emirates Air Line has transformed and am very confident this project will remain a key figure in London's skyline for some time. Since being first involved over the last year, being in this position to handover at the end of this month would not have been made possible without the effort and determination of everyone involved in the project. I would like to thank everyone involved and hope the legacy of the Emirates Air Line continues to attract further capital investment in the east London area."

However, London Assembly member John Biggs said the cable car represented a broken promise, because it was originally supposed to cost the taxpayer nothing but will in fact cost the millions of pounds. The sponsor is paying £36m over 10 years. The system cost £60m to produce and install.
Mr Biggs said: "While a new river crossing is welcome, it is a real shame that locals will have to pay a premium fare to get across the river. We were also promised by Mayor Johnson that this scheme would cost the taxpayer nothing. In fact we will end up paying tens of millions of pounds. The sponsors have got an exceptionally good deal out of the Mayor, it's a shame he didn't push them harder and get a better deal for Londoners. The Cable Car and this deal is a broken promise to Londoners. East London desperately needs serious solutions to its transport problems, in particular, two new road crossings east of Tower Bridge. The mayor has cancelled one of these and massively delayed the second."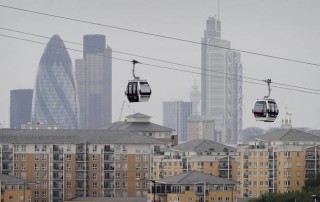 Got a story? Email news@theconstructionindex.co.uk