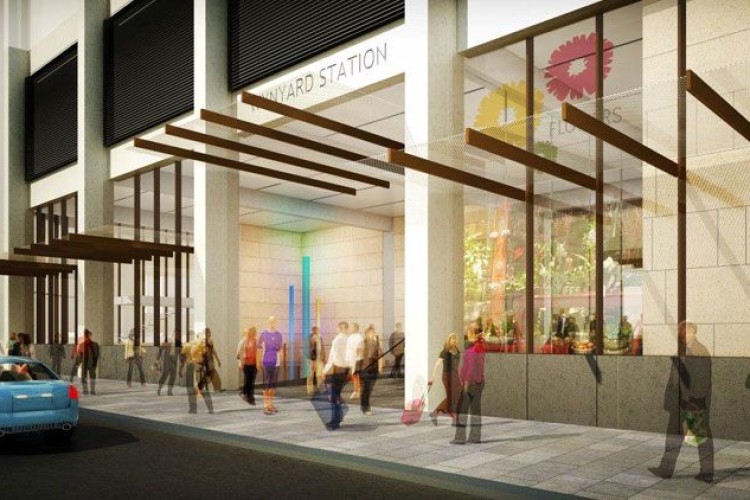 Wynyard Walk, which includes a pedestrian tunnel and bridge, will integrate with the area's existing roads and footpaths, will allow people to travel from Wynyard transport hub to the Barangaroo waterfront in approximately six minutes.
The project involves tunnelling under existing buildings, demolishing two multistorey buildings on Clarence Street, and working around existing utilities and heritage-listed buildings.
"We are committed to working in partnership with TfNSW, the Barangaroo Delivery Authority, RailCorp and the local community to ensure that together we deliver a lasting legacy for the people of Sydney," said Thiess managing director Bruce Munro.
Thiess New South Wales general manager Owen Vassie said that the project means a lot to the team who live and work in Sydney. "We are locals who understand the importance of delivering this project successfully and with minimum impact on local businesses and the community," he said. "It's a great opportunity to reactivate a much-needed link for Sydneysiders and create an iconic urban precinct."
Tunnelling general manager Glen Ashton said that the 110m-long long pedestrian tunnel will be 3.5m high and 9m wide, providing a grade-separated link from the Clarence Street entrance building under Clarence, Margaret and Kent Streets to the Napoleon Plaza.
Got a story? Email news@theconstructionindex.co.uk