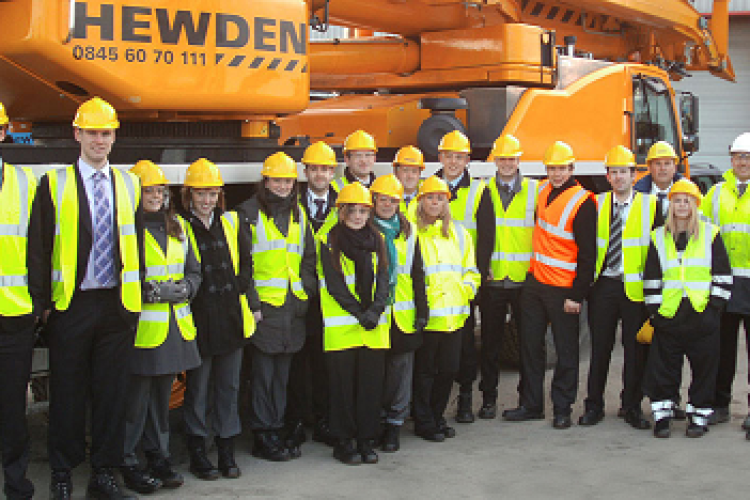 That's why, for a second year running, the company has repeated its graduate recruitment scheme, creating new roles at its head office in Manchester and across its nationwide depot network.
Sales and marketing director, Jeff Schofield explains the reasons for the programme.
"Graduate unemployment is currently at its highest level for ten years, meaning that one in five graduates are looking, but unable to find work. This is compared to one in ten at the start of the recession (Source:  Office for National Statistics). That's a statistic that we want to help reduce, so it's important that we play our part in developing the career prospects for young people in our industry.
"We started our first graduate recruitment scheme at the height of the recession, the late summer of 2009, but, despite those challenges, it's gone on to be a great success, adding value not just for our business but throughout our supply chain.
"In fact, it's proving so popular, that we're already planning to run a third intake scheme later in the year."


This year hundreds of applicants from across the country applied and completed a series of rigorous assessments before the final group of graduates was selected.
Jeff Schofield continues, "Although our new graduates come from a wide range of backgrounds, with experience in a range of disciplines, they all have the same commitment to providing quality support to all our customers.
"At Hewden, our customers expect us to have the right products, the right accreditations and robust health and safety practices in place.  But it's just as important to them that we employ the right people, with a team that understands market demands.  It's that customer need that underpins our graduate recruitment programme."
Each graduate completes a 50-day training programme covering products and applications, systems and processes, sales development and health and safety.
Some graduates have been appointed as National Accounts Sales Executives (NASEs) to provide local site support for some of the country's top ranking contractors and are out in the field, providing the expertise to fulfil customers' needs.  Others have joined the operations side of the business, in areas such as marketing, training, product development and hire management.
Got a story? Email news@theconstructionindex.co.uk