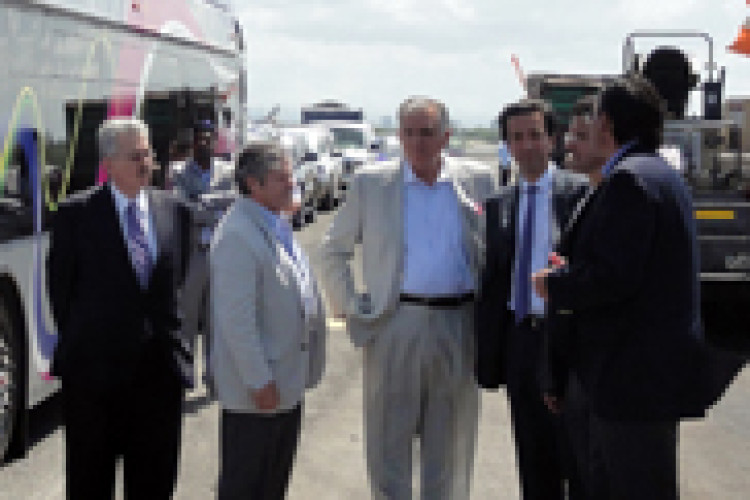 The project involves the rehabilitation of Taxiway Sierra at the Luis Muñoz Marin international airport in San Juan, the capital city of Puerto Rico.
Taxiway Sierra runs parallel to the airport's longest runway.  Work on the taxiway - which has not been fully rehabilitated since 1992 - started in February 2012 and is scheduled to wrap up in February 2013. The wide range of tasks the Atkins team is overseeing includes complete asphalt removal and reconstruction with a new asphalt section, variable asphalt milling and resurfacing, and miscellaneous concrete pavement repairs.
"It's truly a great honour for Atkins to have a US Cabinet member visit one of our airfield projects," said Carlos Arboleda-Osorio operations manager for Atkins' Caribe business unit, which is based in San Juan.
During his visit, LaHood announced US$23.5m (£14.8m) in new federal funding for a variety of LMM International Airport projects—several of which have been designed by Atkins' aviation group.
Got a story? Email news@theconstructionindex.co.uk