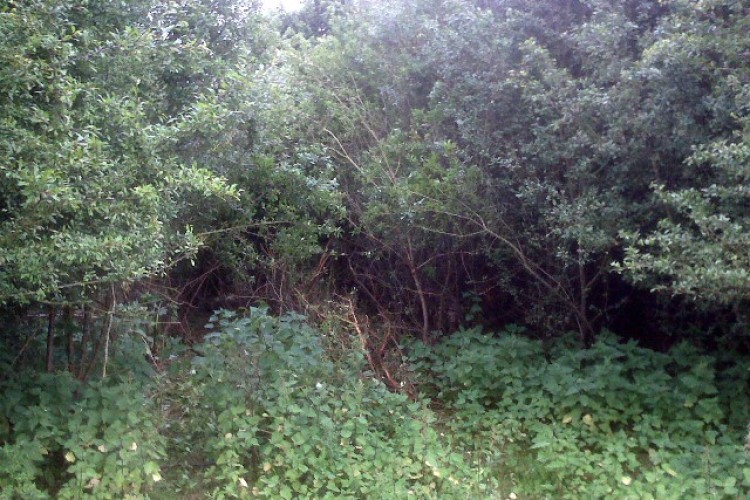 The JCB Live Link system ensures that when a machine is moved away from where it is supposed to be, the owner is alerted by text or email and can be tracked to its new location.
When the Dartford depot of hire company Hewden received an alert from Live Link telling them that one of its new JCB 3CX excavators had been taken, the team jumped in to action.
Logging on to the system, they could access a grid reference for the machine's location.
Police were called and directed to the location indicated by Live Link but they were unable to find the machine.
At 5am the following day, Live Link sent another alert to say the machine had been moved again. This time, Hewden staff also went with the police. Still the excavator was not where the tracker device had sent them.

However, confident of the technology, the Hewden team looked further and eventually discovered that the excavator was covered by tarpaulin and buried under foliage. The photo above shows how well the thieves had camouflaged it.
Hewden marketing director Jeff Schofield said: "This recovery operation wouldn't have been possible without the combination of the Live Link system and good old-fashioned determination!  It's not just the potential financial loss when a machine is stolen, but the way it can disrupt customer service if someone is waiting for that machine to be used on site the following day."
All new JCB machines in Hewden's hire fleet are fitted with the Live Link system. In addition to sending alerts when a machine has been moved outside of its pre-set 'geofence', the system also provides diagnostic information, such as engine oil-pressure and water pressure, as well as service alerts when a machine is due for maintenance.
Live Link also allows curfews to be set to specify the times when a machine can be used or when its engine can be started. If curfews are not adhered to, users will receive an immediate email or text notification.
Got a story? Email news@theconstructionindex.co.uk