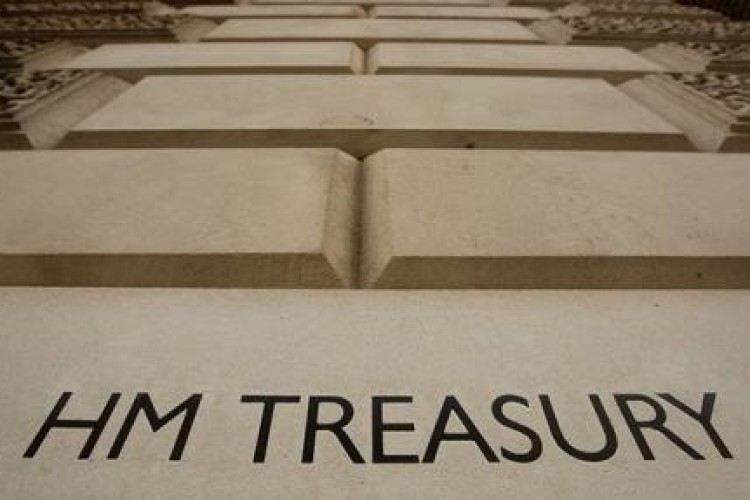 By working with Infrastructure UK and the Infrastructure Client Group, which is led by HS2 construction chief Simon Kirby, best practice in procurement has been promoted across government departments, it is claimed.
The £3bn figure is contained in the third annual report of the Infrastructure Cost Review programme – Infrastructure Cost Review: Measuring and Improving Delivery  (Click or tap to download full report).
The biggest savings have been found in the energy sector, as the table below shows.

However, some of the energy cost reduction has come from nascent renewables technologies maturing and becoming cheaper, like solar panels and wind turbines.
Savings attributed solely to the cost review programme are £2.5b, or 13%.
On the railways, Network Rail's cost reduction benchmarks demonstrate that it has achieved a 13.1% saving on £4.7bn works programme, equivalent to £615m annual saving.

The roads sector has made 9% savings on annual local authority highways turnover of £2.8bn equating to £257m. The Highways Agency has found £221m of savings on its £1.3bn capital works programme, a saving of 17%
The initial Infrastructure Cost Review in 2010 set out a series of actions to change the behaviour of government clients and industry that would support a 15% reduction in the costs of infrastructure delivery. This, it is said, has now been achieved but more can be done.
The report says that there is an opportunity to deliver more than £50bn of further efficiency savings over the next decade.
Alongside today's report, the Treasury has published a Project Initiation Routemap Handbook. This provides a framework to address common problems in infrastructure projects.
Commercial secretary to the Treasury, Lord Deighton, said: "Successive governments have failed to invest sufficiently in the UK's infrastructure. By dealing with our debts and having a long term vision as set out in the national infrastructure plan, we can deliver the world class infrastructure the UK needs to compete. Delivering infrastructure investment more efficiently is vital to ensure that taxpayers and consumers get more for less.
"The Infrastructure Cost Review programme has helped to establish a refreshed relationship and more open dialogue between government and industry. This has been a success for the third year running. However, we cannot be complacent. As the economy recovers, we will redouble our efforts to ensure that we have the necessary skills, capacity and innovation to embed cost and efficient delivery."
Got a story? Email news@theconstructionindex.co.uk