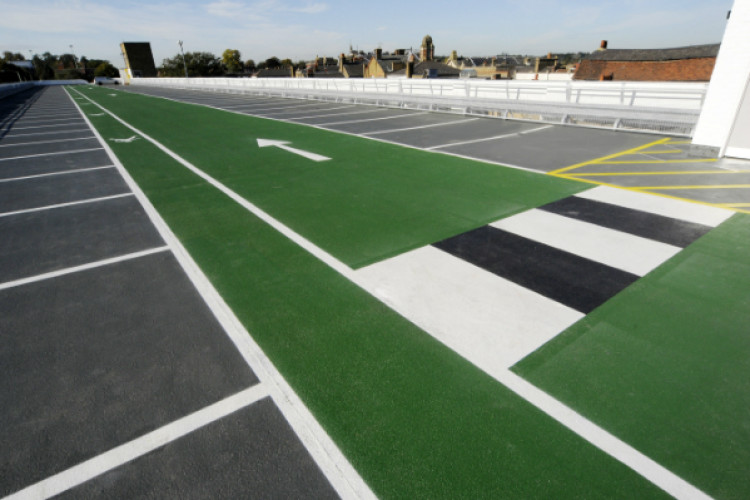 But how can we prevent the deterioration of the nation's aged car park structures? Sika can help protect your investment by offering a one stop shop service that includes a car park survey and market leading repair and maintenance products.
The importance of maintaining and repairing car parks was reinforced 14 years ago when a section of Pipers Row Car Park in Wolverhampton – built in 1965 – collapsed during the early hours of March 1997. With many other concrete car parks in the UK also built in the 1960s, the majority of these older car parks are now in need of extensive and crucial repairs.
Sika has supplied a supporting service and materials on a number of these projects, because clients need to protect the value of their asset and owners have a legal responsibility to make sure the car park is safe.
A whole host of things can damage car parks and cause cracking and corrosion, in turn reducing its carrying capacity and the lifespan of the structure. This general deterioration can be noticed by an experienced person, but often the more serious underlying damage can't be seen with the naked eye. Whatever the case, as part of the car park service, Sika's technical team visit the site and produce a detailed survey that highlights the immediate issues as well as the need for more in-depth testing.
As suppliers of specialist car park refurbishment materials, Sika offers a wide range of products and up front services, including a visual site report. Following this, Sika can help develop a full repair strategy, including budgets and written proposals for clients, surveyors or engineers to draw up tender documents.
Life care plans

Sika can assist in this early work and helps clients implement life care plans as introduced in 2002 following the Pipers Row collapse when The Institute of Civil Engineers (ICE) released the document – Recommendations for the Inspection, Maintenance and Management of Car Park Structures. The office of the Deputy Prime Minister also had a leading consultant produce the document – Enhancing the Whole Life Structural Performance of Multi-Storey Car Parks – in response to Pipers Row
Sika offers a full survey service, recommends testing and then discusses minor repairs or a full refurbishment programme, as well as long term plans to keep the car park well maintained. For clients without the budgets to pay for such plans, Sika provides a free service to fully survey the structure and produce a report for further discussion and planned maintenance. Sika has undertaken such work on over 100 structures and provided best practice advice with budgets to help plan the works in the most economical way.
Planned Maintenance
Condition surveys can help to put a plan in place so that one knows how to arrest further deterioration. Sika will always tell clients they do not have to do the work in a single year, enabling budget planning and a longer term programme of improvements. Sika can help engineers and surveyors, along with their clients, to tailor the solutions to meet specific requirements and limited budgets. Treating the urgent areas and monitoring corrosion to identify hot spots will give the client added peace of mind.
Along with conditions surveys, Sika offers independently certified presentations that look at causes of deterioration, corrosion control, including carbonation, chloride attack and water ingress and gives examples of remedies and measures to prevent corrosion including waterproofing coatings, concrete repair systems, electrochemical techniques and anti-carbonation coatings in line with the BS EN 1504 standards.
Whatever the cause of the structural deterioration, Sika will identify the product or treatment needed. Whether it's the right admixtures for your concrete, choosing the correct waterproofing solution, installing the perfect joint sealants or protecting your concrete against corrosion – with its car park survey service, Sika will find the solution.
Got a story? Email news@theconstructionindex.co.uk