Turner & Townsend was appointed as part of a global framework to provide project and cost management services and carried out feasibility studies, due diligence on the preferred site option, management of the entire project lifecycle, procurement of construction specialists and the relocation to the new premises.
The 26,000m2 German headquarters building houses 1,100 work stations and is based on Microsoft's vision of creating an 'office of the future'. It will have unassigned work spaces, multiple break-out areas including formal and informal meeting rooms and outside terraces.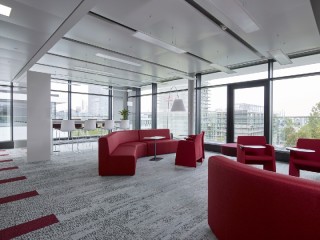 Turner & Townsend has a long-standing relationship with Microsoft, having on projects all over the world including Belgium, Germany, Kenya, Kuwait, Luxembourg, Mauritius, the Netherlands, Russia, South Africa, Sweden, the UK and the USA.
Dr Stefan Reimoser, managing director for Turner & Townsend in Germany, said: "For this project, our highly-experienced team in Munich was able to draw upon our extensive local and global cost benchmarking knowledge to ensure best value for money, and achieve all Microsoft's objectives of creating what is an exceptional building for its employees."
John Lenz, real estate portfolio manager in Germany for Microsoft, added: "The relocation to larger offices in Munich has been seamless, thanks to the professionalism of Turner & Townsend. It has been a hugely complex job coordinating multiple stakeholders and I'm impressed with the result – an office of the future with numerous break-out areas and spaces to creatively think, share and discuss."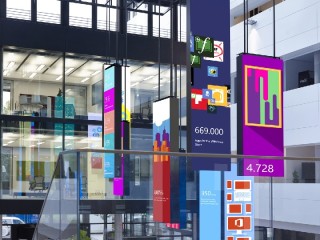 Got a story? Email news@theconstructionindex.co.uk