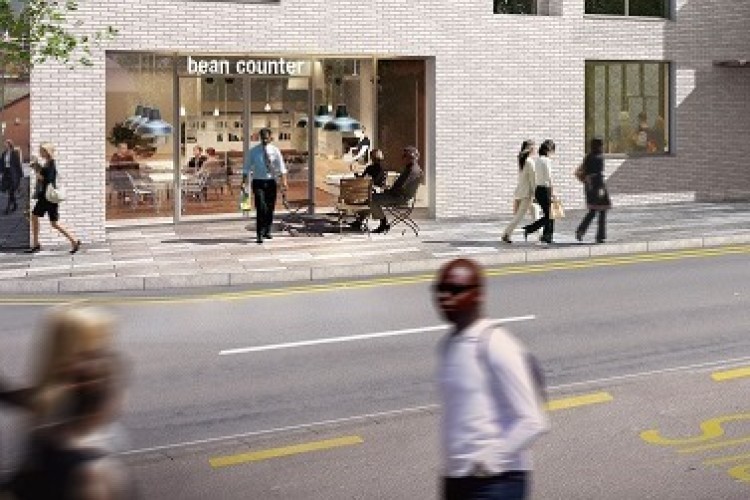 U+I has submitted planning applications to develop housing in Ashford, Maidstone, Swanley and Woking – more than 1,000 new rental homes in total.
"We have selected these sites very carefully," said U+I deputy chief executive Richard Upton. "Each one is close to a train station, beautiful parks and located in quality towns where consistent rental and capital growth will be evident and each will remain relatively affordable for the wider population."
In Ashford (below), U+I is planning a development of 200 homes on a six acre site owned by the Homes & Communities Agency opposite Ashford International train station. The proposed development would also have a 120-bed hotel, an Aldi food store, a new brewery and visitor centre for local wine and beer maker, Chapel Down and flexible retail and commercial space. Construction of the project could start in early 2017 depending on planning permission.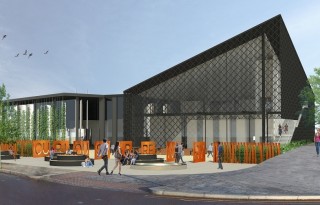 The site in Maidstone (below) comprises two phases with planning consent already obtained to develop 192 residential units in the first phase. An application will shortly be submitted for the second phase of the project to develop 300 residential units, the majority of which would be delivered as private rental homes in a 17-storey tower block.

Both the Ashford and Maidstone schemes have been designed by Guy Hollaway Architects.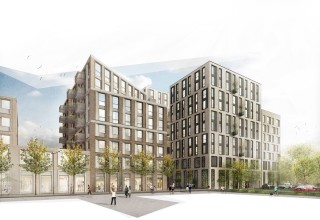 In Swanley (above), an application was submitted in July to extend Swanley Square shopping centre, which is owned by U+I. The extension would include 340 residential units, 46,780 sq. ft. of new commercial and retail, restaurants, shops, new office space and a new car park. The Swanley town centre project is designed by HLM Architects.
In Woking, U+I has submitted a planning application to redevelop Elizabeth House, a vacant 1980s office building, into 241 new flats, as well as offices, shops and restaurants. Architect is RTKL, a build-to-rent specialist.
Richard Upton said: "Home ownership is no longer the be-all and end-all – increasingly, a new generation is choosing to rent and they want high quality and affordable accommodation to match their lifestyle and aspirations. This generation has high expectations – meeting these expectations and delivering great new homes for rent is a key part of our offer as a business. These 1,000 homes represent the first chapter in our unfolding rental story."
Got a story? Email news@theconstructionindex.co.uk