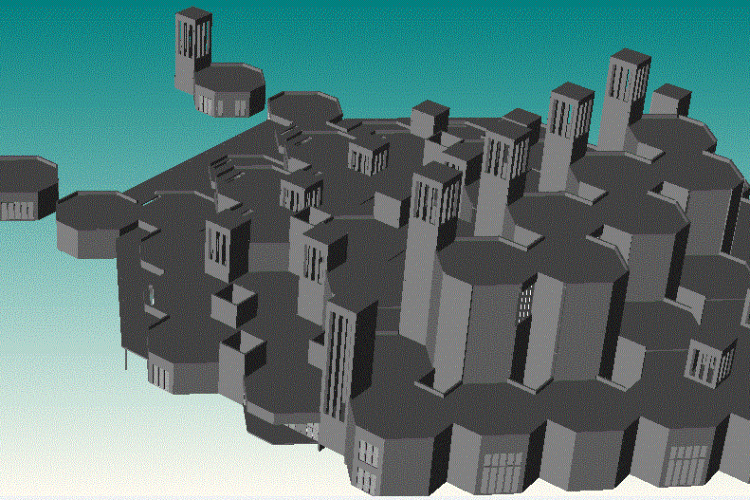 The 48-hour international competition involved teams from 41 countries across the world and necessitated the use of cutting-edge digital technologies to design and virtually build a museum of architecture on a man-made island off the coast of Doha, Qatar.
Turner & Townsend was a member of the BIM Academy team, which was set up last year by Northumbria University and Ryder Architecture as a centre of excellence for Building Information Modelling (BIM).
Turner & Townsend associate director Dave Monswhite said: "The Build Qatar Live challenge had a set budget of £152 million, which when translated into a high specification building and considering the need to set a new benchmark in our design, was actually a fairly tight budget for what we were trying to achieve.
"My role representing Turner & Townsend was to act as cost managers to safeguard the project's commercial interests and to deliver a procurement strategy to ensure the most could be achieved from our virtual budget. But what was most exciting was the opportunity to put our tools and processes to the test, working under a pressurised environment in a collaborative way with the core members of the design team.

"And with the UK government setting a 2016 deadline for the required adoption of collaborative Level 2 BIM on publically funded projects it was fantastic to see that we are ahead of the game and already able to operate live in an Open BIM environment alongside our design team partners to critical acclaim."
Peter Barker, managing director of BIM Academy added: "We're delighted with this international accolade. It was a tough and draining competition but to be recognised by such a respected group of judges is a real vote of confidence. BIM is part of the future of the built environment and our work at BIM Academy is at the forefront of research, education and consultancy in this field. It is great to be recognised for that."
The full team comprised:
BIM Academy (BIM execution planning)
Ryder Architecture (architectural design)
Cundall (structural engineering)
NBS (data management)
Mott MacDonald (pedestrian analysis)
Colour UDL (landscape design)
Turner & Townsend (cost management)
Got a story? Email news@theconstructionindex.co.uk