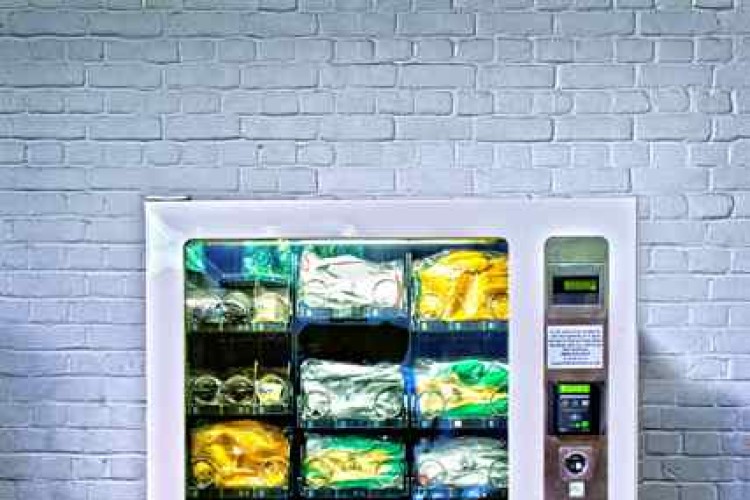 Earlier this week we reported that Barr Construction was using vending machines to supply workers who turned up on site without PPE.
But Ucatt has said that charging for PPE was directly contrary to 1992 regulations that state: "Personal protective equipment is to be supplied and used at work wherever there are risks to health and safety that cannot be adequately controlled in other ways."
The regulations also state that: "An employer cannot ask for money from an employee for PPE, whether it is returnable or not." The rules also apply to agency workers if they are legally regarded as employees, Ucatt said.
Ucatt general secretary Steve Murphy said: "This appears to be yet another instance of construction companies trying to cut corners when it comes to safety. Ucatt officials all too frequently have to deal with companies and agencies who try to avoid their responsibility to supply the correct PPE. The failure to supply the correct PPE compromises workers' safety."

Ucatt also believes that having to rely on a vending machine will lead to workers buying ill-fitting or inappropriate PPE.
Mr Murphy added: "Poorly fitting PPE is almost as dangerous as not having the correct equipment. Companies must take safety seriously and ensure that the right PPE is supplied."
However,Barr Construction health & safety manager Martin Oldfield said that the vending machines were only used for subcontractor's employees. "Health and safety is Barr Construction's number one priority," he said. "As an employer which takes the safety of its personnel extremely seriously, Barr provides PPE to its workforce free of charge as a matter of course. On sites where subcontractors make up part of our team, the onus is on these companies to provide their own staff with suitable PPE.
"In the past, there have been rare occurrences where subcontractor operatives have arrived on site with incomplete PPE or have needed to replace substandard safety equipment. The PPE vending machine has been provided as part of a trial to cater for these few instances and thus remove the need to leave site to collect replacement kit.
 
"Barr Construction insists that subcontractors provide all site operatives with appropriate safety equipment. The pilot vending initiative has been introduced as an added safety net to guarantee standard PPE is always available within the site area."
Got a story? Email news@theconstructionindex.co.uk