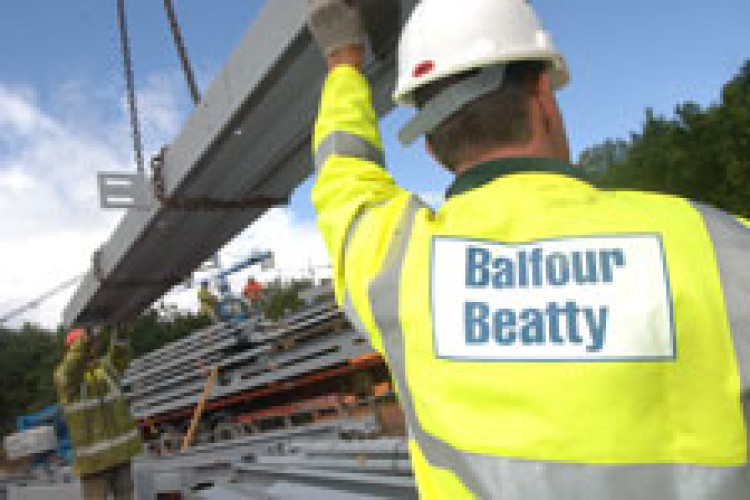 The action spread around the country, with staff protesting at sites in Manchester and Newcastle. They are angry at proposals from seven contractors to cut pay by up to 35 per cent within for electrical workers.
The firms are: Bailey Building Services, Balfour Beatty Engineering Services, Tommy Clarke, Crown House Technologies, Gratte Brothers, SES and Spie Matthew Hall.
Union members and student supporters formed a picket line at Blackfriars Station, attempting to prevent workers going into the site.
Police officers broke up the unofficial picket, and workers entered the site.
The protesters subsequently headed to the rear of the site to try to prevent materials deliveries.
Unite official Harry Cowap said: "It's 30 per cent pay cuts today and your pensions tomorrow.
"Don't worry - you'll be next if you don't fight back.
"If Balfour Beatty gets its way, the workers in there will be doing the same job for 10.50 an hour."
Cowap called for a huge turnout at the national construction workers' demonstration in London on 9 November.
The timescale for the strike ballot with Balfour Beatty has yet to be confirmed, the union said.
Got a story? Email news@theconstructionindex.co.uk