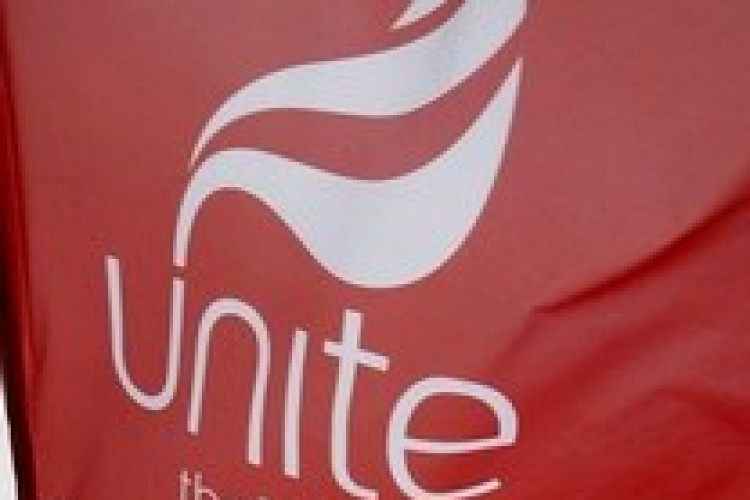 Three other contractors are also intending to break away from industry agreements that they regard as out of date.
The union says that the new contracts will see pay slashed by up to a third for thousands of skilled workers.
Unite has called on eight break-away construction companies, who are imposing semi-skilled grades into the mechanical and electrical sector, to 'pull back from the brink' before industrial relations deteriorates to harmful levels.
Bernard McAulay, national officer for construction said: "These rogue employers should pull back from the brink as their attack on workers' skills, pay and terms and conditions is causing widespread anger among workers.
"Employers will be getting jobs done for 35% less money by using semi-skilled workers. This means big profits for directors and shareholders, and a huge pay cut for workers."
Balfour Beatty, Crown House Technologies, Spie Matthew Hall, Shepherd Engineering Services and NG Bailey have told their workers to sign new contracts or face the sack on 7 December.
The employers want to withdraw from five long-held industry agreements and replace them with a new agreement which will allow employers to introduce semi-skilled grades; dictate rather than negotiate on pay, holiday entitlement, overtime, and what constitutes away work.

Mr McAulay warned that the move could lead to mass strikes. Thousands of union members have already attended protests and mass meetings in sites all over the country, with more protests being organised.
"These employers would be wise to remember history. This attack on the skills base of M&E workers is not the first. Employers tried it in the late nineties which led to massive industrial unrest," he said. "Projects like the Jubilee Line and Royal Opera House ended up going way over time and budget as a result of the anger displayed by workers at the time. Is this sensible industrial relations?"
Three other contractors - Gratte Brothers, MJN Colston and T Clarke - are also planning to break away but, according to Unite, are less comfortable with the hard-line tactics.
Unite said that it accepts that the industry has changed and is prepared to discuss updating the agreements.
Unite believes the bullying tactics that these companies are using is causing levels of anger among workers not seen in many years.
The eight contractors have told the union that they will no longer be party to the following agreements:
JIB (Joint Industry Board for the Electrical Contracting Industry)
SJIB (Scottish Joint Industry Board for the Electrical Contracting Industry)
JIB-PMES (Joint Industry Board for Plumbing Mechanical Engineering Services in England and Wales)
SNIJIB (Scottish and Northern Ireland Joint Industry Board for the Plumbing Industry)
HVAC (National Agreement for the Heating, Ventilating, Air Conditioning, Piping and Domestic Engineering Industry)
MPA (Major Projects Agreement)
Got a story? Email news@theconstructionindex.co.uk