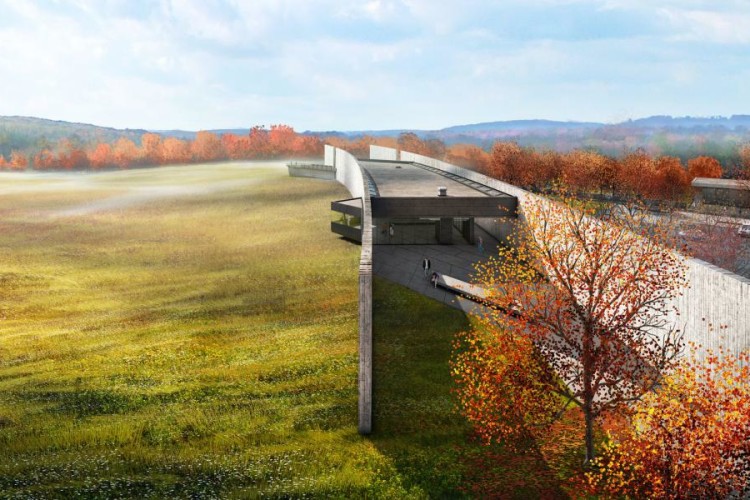 The award marks a significant milestone in telling the story of 40 passengers and crew whose courageous actions on 11 September 2001 thwarted a terrorist attack on Washington DC.
The project includes the construction of a new visitor centre, a pedestrian bridge, additional site improvements and infrastructure work. The new visitor center is planned to open to the public in September 2015.
"We are grateful for the many generous donations from individuals and businesses around the country and for the support of the Commonwealth of Pennsylvania to make this possible. URS intends to subcontract with many western Pennsylvania firms and we are pleased that approximately 60% of the total construction contract will be completed by these companies," said Jeff Reinbold, Flight 93 National Memorial superintendent.

Approximately 320,000 visitors came to the National Memorial last year. The visitor centre will be a place where they can learn about the story of Flight 93 and the 9/11 terrorist attacks. The facility will also provide an indoor gathering space for viewing the memorial.
The National Park Service has worked with the families of Flight 93, Flight 93 Advisory Commission and the Friends of Flight 93 on the creation of each phase of the memorial. The National Park Foundation, the official charity of the National Park Service, led the private fundraising effort through its Flight 93 National Memorial Capital Campaign. The campaign supplemented federal and state funding by raising US$40 million in private support from more than 110,000 individuals, foundations, and corporations to support this and previous phases of construction.
On 24 Sept 2002, Congress passed the Flight 93 National Memorial Act. The Act created a new national park unit to commemorate the passengers and crew of Flight 93 who gave their lives. The memorial is near Shanksville, Pennsylvania, where Flight 93 crashed with the loss of its 40 passengers and crew.  
Got a story? Email news@theconstructionindex.co.uk