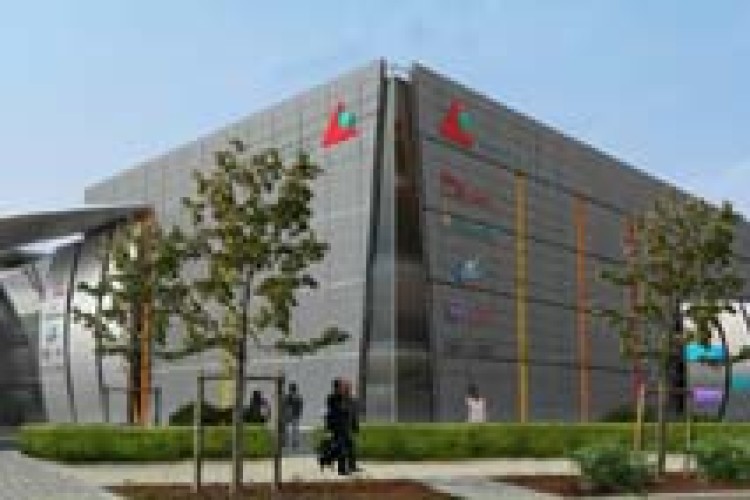 Plaza's joint US subsidiary EPN made a takeover bid in March to acquire all of the outstanding units of the AUstralian-listed trust EDT Retail. The offer concluded on 18 July 2011, resulting in EPN holding a 96.4% interest in EDT. EPN announced a compulsory acquisition of all outstanding units and they s are expected to be de-listed from the Australian Stock Exchange in the coming weeks.
Total assets of Plaza Centers were €1.48bn (£1.29bn) at 30 June, according to the the company's results for a six month period. This was up from €1.43bn at 31 December 2010.  Gross revenues from operation of real estate assets and revaluation of investment property are up to €28.6m from €9.5m at 30 June 2010. Net profit attributable €28.6m has increased from last year's figure €25.9m, with increased rental income in the USA, Central and Eastern Europe.
Plaza Centers has operations in Central and Eastern Europe (CEE), India and the USA. Development finance was secured for Plaza's 10th retail scheme in Poland, the 40,000m2 Torun Plaza. Construction remains on schedule for completion this year and the centre is 78% pre-let.
Completion of Plaza's first retail scheme in Serbia , Kragujevac Plaza, is expected in the first quarter of 2012.

Along with its 50:50 Indian joint venture partner, Plaza is expected to complete construction of the first phase of the Kharadi project in Pune, India by the end of the year. Plaza has pre-sold over 70% of the saleable area. The Koregaon Park Plaza shopping and entertainment centre scheme in Pune, India is already approximately 71% pre-let with memoranda of understanding signed for a further 12% of the space. 
"During the period we reached a major milestone with regard to our expansion plans in the US, with the completion of our offer for EDT," aid president and chief executive officer of Plaza Centers Ran Shtarkman. "We now have exposure to a high quality portfolio of assets in the US, which will deliver a robust income stream for Plaza as well as the potential for future capital gains over the longer term. We have also made strong progress with our four ongoing development projects, having seen good activity with regard to new lettings and look forward to opening our projects in Torun in Poland and our first shopping centre in India, at Koregaon Park, Pune and the Kharadi office complex (also in Pune) later this year.
"In addition, we have seen encouraging signs in the investment market, with transactional activity higher, particularly in the last six months, showing evidence of yield improvement. This bodes well for our portfolio of operating shopping centres, which we continue to actively manage.
Got a story? Email news@theconstructionindex.co.uk