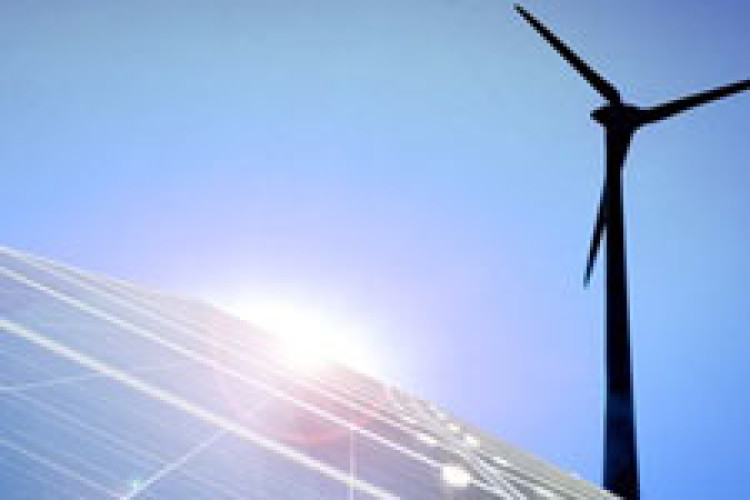 In a new report called:'Enabling the Transition to a Green Economy: government and business working together', the Government's plan for growth outlines that decarbonising the economy provides major opportunities for UK businesses – pointed to the Green Deal Skills Alliance (GDSA) - a trio of Sector Skills Councils including CITB-ConstructionSkills – to help them develop the skills they need to take advantage of the UK's emerging £116 billion low carbon market.
CITB-ConstructionSkills Chief Executive, Mark Farrar said: "Demand for low carbon construction is only set to grow and the 'Green Deal' alone has the potential to create up to 100,000 jobs, by providing loans to up to 14 million homes in the UK."
"Our industry is still struggling with the impacts of recession and with uncertainty in our economy growing – we need to grasp every opportunity that comes our way. As the Sector Skills Council and Industry Training Board for the construction sector, it's our job to help businesses prepare for a low carbon future and we've already started to do this through our Cut the Carbon campaign, which offers practical help and advice for those looking to operate in this potentially lucrative market".

Another aspect of the government report, which provides a welcome boost to the sector was proposals to reduce carbon emissions by buying more sustainable products during government procurement.
Farrar added: "It's reassuring to see procurement at the heart of government policy and we welcome Government's decision to seek contracts which will result in lower carbon emissions during procurement. We want these new proposals to work in tandem with our Client Based Approach which provides guidance for national and local government to ensure public sector construction projects, such as social housing low carbon retrofits, are equipped with workers with the right skills and knowledge they need to secure economic growth, and leave a lasting skills-legacy for local communities."
Got a story? Email news@theconstructionindex.co.uk