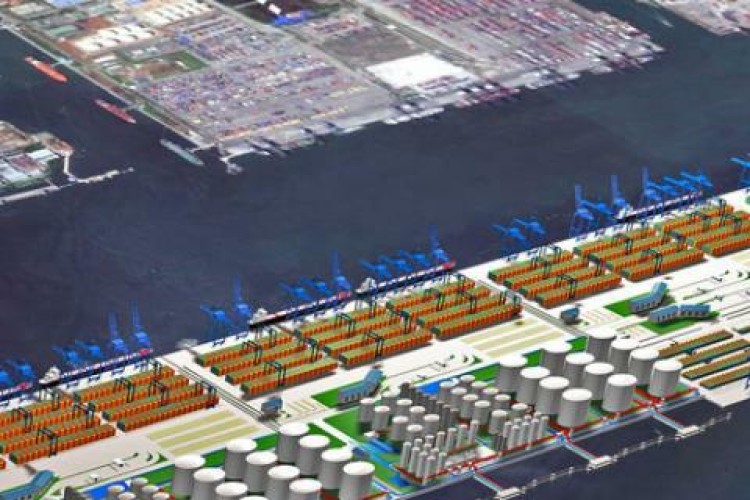 The contract for Indonesian Port Corporation involves deepening the port and reclaiming land for a new terminal area as part of a project that will expand the port by 4.5 million TEUs (twenty-foot equivalent units).
PT PP (Persero) TBK awarded Van Oord the contract as part of the first phase of Indonesian Port Corporation's Kalibaru north container terminal project.
A total of 25 million cubic metres of material will be moved. Most will be pumped into closed basins adjacent to the new terminal for further expansion of the port. Approximately 10 million cubic metres of sand will be removed from the seabed in preparation for construction of the new terminal. Van Oord will be deploying trailing suction-hopper dredgers, a cutter suction dredger and a backhoe.
Dredging work will begin in the second quarter of 2013 and will be completed over the course of 24 months.
Got a story? Email news@theconstructionindex.co.uk