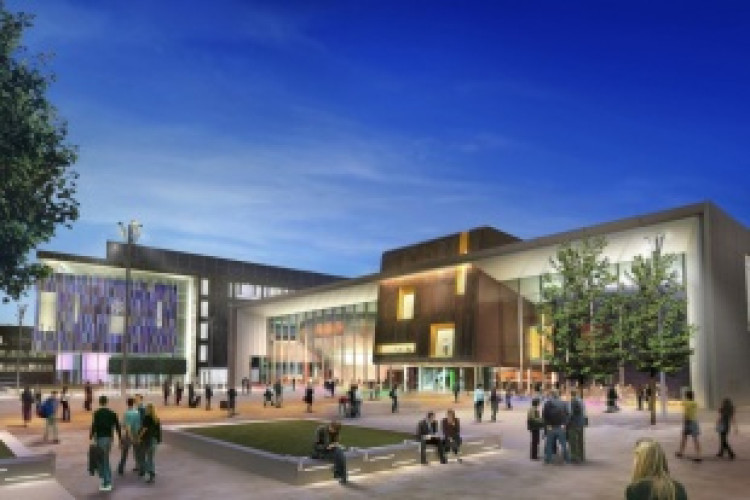 Called New Performance Venue (NPV), the building represents the next stage of development of Doncaster's Civic and Cultural Quarter by Muse Developments on behalf of Doncaster Council.
The multiple use NPV will have a 600 seat main auditorium, 200 seat/400 standing flexible performing space, drama studio, dance studio, education spaces, foyer, bar, box office, dressing rooms, circulation and ancillary spaces and a café.
Vinci is expected to complete in spring 2013.
Muse Developments projects director, Michael Broadhead, said: "The Civic and Cultural quarter is really taking shape. This next piece in the puzzle - the NPV will put the culture into the Quarter, attracting top class performers and artists to Doncaster and providing public areas for visitors to enjoy."
Doncaster mayor Peter Davies said: "This is an important milestone for the Civic and Cultural Quarter project. The new performance venue will be the cultural heartbeat of the development and promises to be another wonderful addition to Doncaster's growing portfolio of attractions. The new venue is far more than a direct replacement of the Civic Theatre, it will offer something for everyone to take part in or enjoy. Doncaster has much to look forward to."
Work continues at the council's new civic with construction due to be complete next year. Work is also underway to create a new civic square.
Got a story? Email news@theconstructionindex.co.uk