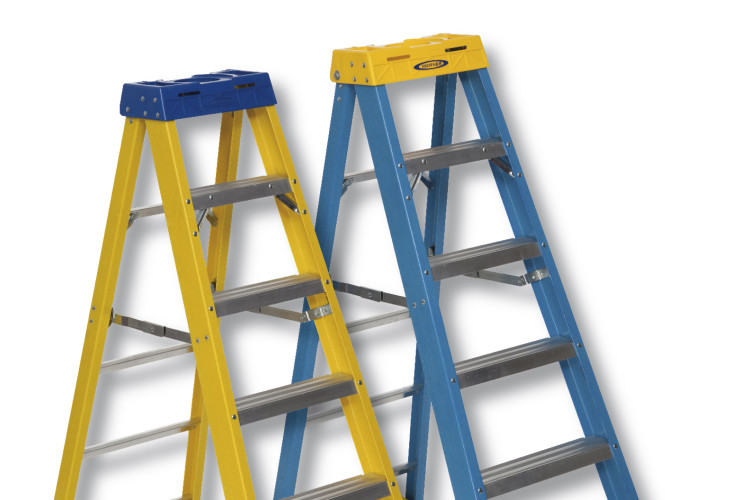 Over 100 different products will be marketed by Belper-based Abru , the UK's largest ladder specialist and manufacturer, will market the range.
A member of the UK Ladder Association, Abru was acquired by Werner® in April 2010.
The line up, says Werner, has safety, quality and durability built into every product. It comprises stepladders, combination ladders, loft ladders, extension ladders, roof ladders and work platforms.
The health and safety benefits of fibreglass have led to this material accounting for 50 per cent of the US market and the new Werner® range will include fibreglass swingback and platform stepladders, which, consistent with the rest of the range, will be available as either 'trade' or 'industrial' and comply with all the relevant UK and European standards, in particular BS EN131.

It also boasts the Lock-In System™ that accepts a range of accessories designed for convenience and to boost safety and productivity when working at height. The accessories – which store and cater for anything from power and hand tools to paint sprayers and paint - substantially reduce the number of trips required up and down a ladder.
By offering a customisable system to make the ladder better suited for any job, the user experience is more rewarding, easier and, most importantly, safer. The Lock-In System™ has the ability to revitalise and revolutionise working practice, claims Werner.
Responding to the findings of its own pre-launch market research, the new Werner range comes in distinctive blue and yellow packaging with clear, easy-to-follow information about classifications, treads, reach height and maximum loads.
Ed Gericke, Werner's executive vice president of sales and marketing,said: "This is a logical and natural next step for the Werner brand. We believe we have something new and different to offer that will quickly find favour with UK trade professionals. We have total confidence in our products and their ability to help make the work of trade professionals safer, easier and more productive."
Got a story? Email news@theconstructionindex.co.uk