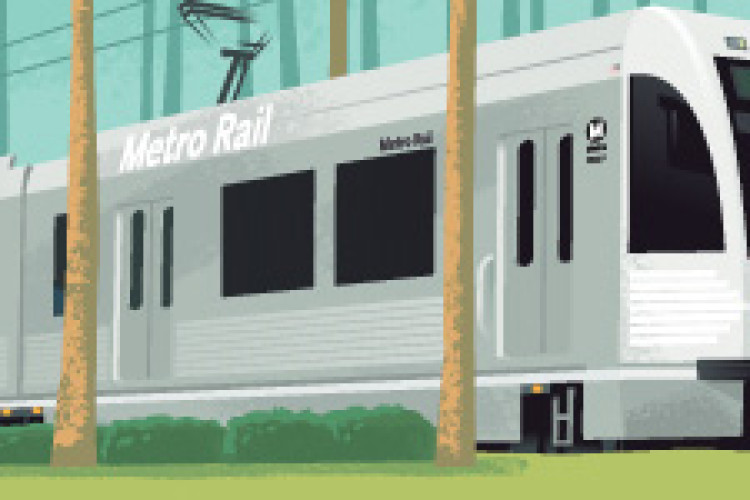 Cutting red tape is intended to help job-creating infrastructure projects move as quickly as possible from the drawing board to completion.
Among the schemes is the multi-billion dollar Tappan Zee Bridge project in New York, which will replace a deficient bridge that is a critical link in the regional transportation network.  Construction of the ambitious will not begin for several years but improved coordination amongst multiple federal agencies will potentially reduce the project timeline by multiple years.
The Crenshaw/LAX project will extend LA Metro's existing Green Line light rail nearer to the Los Angeles International Airport and connect it to the Expo Line light rail. The Federal Transit Administration is providing additional targeted technical assistance to shorten the approval time for the project by several months. In addition FTA and LA Metro will pilot FTA's new streamlined risk assessment approach for major transit projects to ensure risks and associated mitigation measures are identified and addressed promptly.


In Utah, the Provo Westside Connector highway project will build a new arterial roadway between Provo Airport and Interstate 15 to improve roadway system linkage in southwest Provo.  By increasing coordination among federal and state agencies, permit review and approval can be expedited, saving six or more months.  The time savings will be achieved through an agreed upon schedule for document reviews and establishing a process for dispute elevation and resolution.
Wind projects in California and Vermont are also included. The Cleghorn Ridge Wind in California would consist of up to 52 wind turbine generators in the San Bernardino National Forest. Authorities will cooperate to complete the review of this project by federal agencies in as little as 18 months, rather than the three years originally estimated. The Deerfield wind power project in Vermont would consist of 15 two-megawatt turbines. USDA Forest Service is working to expedite a final environmental impact statement before December.
The other schemes are the Whittier Bridge project in Massachusetts, the Baltimore Red Line in Maryland, the Next Generation Air Transportation System Infrastructure Project in Texas, the Navajo Gallup Water Supply Project in New Mexico, Denver Mariposa Housing Project in Colorado, the City Market at O Street in the District of Columbia, two west coast habitat restoration projects and a scheme to expedite the process for reviewing oil and gas applications  in North Dakota and South Dakota.
Got a story? Email news@theconstructionindex.co.uk