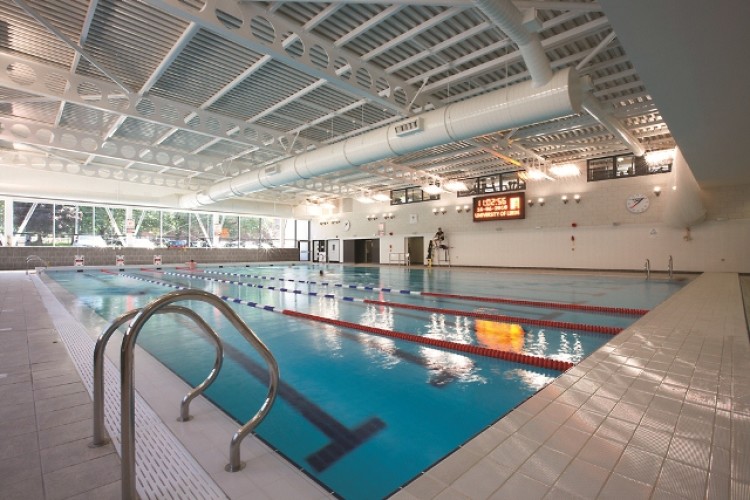 Sunesis offers public sector clients a quick procurement route and a choice of off-the-shelf building designs. The concept was originally developed to build schools more quickly and at a fixed price.
The approach is now being applied to other markets, with Sunesis Leisure the first spin off.
Sunesis Leisure claims to be able to save 25% in costs and 12 months in the overall programme from initial inception to operation of a new build sporting arena.
Scape development director Steve Elkin said: "The business case for Sunesis Leisure is extremely strong. Central government recognises the importance of providing good sporting facilities so people up and down the country can keep fit and healthy, lessening the burden on the NHS.
"But local councils keep telling us that they cannot afford to manage, run and upgrade or develop existing facilities, especially those with swimming pools. That's because many are old, require extensive maintenance and are restricted in space and functionality.
"Closing such centres down often makes economic sense, but isn't an acceptable option from a social perspective, particularly as the country is gearing up to host the Olympic and Paralympic Games in just a few weeks' time.               

 "We've listened to this feedback, and have come up with a solution that will help authorities to provide a high quality facility that is commercially viable and can trade without subsidy. Sunesis helps schools and leisure facilities become more valuable assets to both the organisations that run them and the communities they serve."  
The Sunesis Leisure range has three standardised designs, each with a swimming pool and learner pool of varying sizes, which can then be customised as needed. A range of colours and finishes, as well as optional extras are available. These include wet and dry changing accommodation; a reception area; viewing and refreshment space; health and fitness suite; racket sports hall; aerobics studio; and spa, sauna and therapy options.
Willmott Dixon national framework manager Scott Corey added: "Sunesis Leisure is an extension of our offer to help the public sector deliver more for less in this competitive market. We're delighted to be able to showcase this latest innovation in a landmark year which will see London 2012 raise the profile of sport across the UK.
"An added benefit of Sunesis is that it offers building information modelling (BIM) as standard. That means authorities will be well on their way to helping the Government meet its target of slashing construction costs of up to 20% for publicly funded projects by 2016. There's no doubt that BIM is changing the way that schemes are being planned, and we are embracing this approach on behalf of our clients as we know if will pay dividends financially over the long term."    
"With experience of successfully completing over 100 leisure centres with swimming pools spanning the last 15 years, the suite of Sunesis Leisure centres have been designed with industry best practice at the forefront, whilst reducing unnecessary space and cost to bring our clients what they have been demanding for years."
Got a story? Email news@theconstructionindex.co.uk