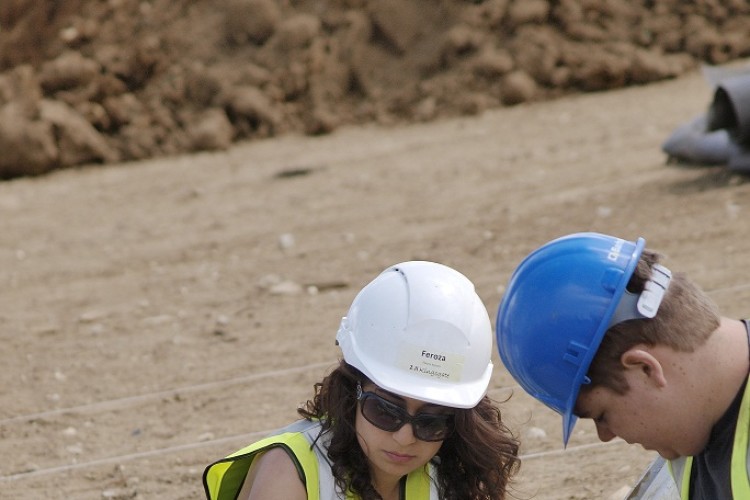 Two years ago an inquiry by the Equality and Human Rights Commission (EHRC) into race discrimination in the construction industry resulted in numerous recommendations, the first of which was that the industry should identify an appropriate body to drive diversity good practice.
The Construction Leadership Diversity Forum (CLDF) was set up with senior representation from across the industry. Out of that has come the Construction Industry Leadership Forum for Fairness, Inclusion and Respect (FIR). Its focus is on promoting the employment of ethnic minorities, women and disabled people across the industry.
The FIR forum is chaired by Judy Lowe, deputy chairman of CITB-ConstructionSkills, and also includes representatives from UK Contractors Group, the Chartered Institute of Building, and others.
Lowe regards the business case for construction to promote diversity as clear; it is not just about ticking boxes for public sector tender lists. "Companies that ignore women or ethnic minorities are 'sub optimising'", she says.
Research on the business benefits of diversity generally suggests that groups perform best when they contain a mix of different personality types. However, there has been remarkably little research on diversity in the construction industry.
One person looking to change this is Chrissie McCarthy, a chartered builder and former site manager who moved into management training with her company Constructing Equality. She is undertaking a PhD on the tangible benefits of diversity in construction. So far, concrete examples are hard to find.
McCarthy says that change is needed in the industry to improve staff retention rates. People tend to leave the industry not so much because they are treated badly, but because of a lack of support after they are treated badly.
The culture has deteriorated in the recession, she believes, with a return to the old ways of bid low, claim later, bash the subbies, exploit the workforce. "The attitude is pretty bleak, the way the industry holds itself," she says.
There is evidence that women have been driven away during the recession. Despite worthy diversity initiatives by the Royal Institution of British Architects, the proportion of architects that are women has dropped from nearly a third to just a fifth in the past three years, while other sectors of the industry fair far worse – see box.
On site the issue is more pronounced. Just 1.2% of site workers are female, and only 5.6% are from ethnic minorities, even though more than 13% of the overall UK workforce is non-white. The under-representation of women is far more striking, however.
There is much support for promoting diversity among many of the industry's predominantly white male organisations, but ICE president Richard Coackley admits: "Despite a significant increase in the number of females in our membership over the last five years, women are still grossly under-represented.
"As with many traditionally male-dominated professions, there is an assumption that it's a 'man's job' and is often over-looked by women choosing a career.
"ICE is working hard to redress this imbalance, but it is a slow process requiring long-term changes in the way we engage and educate about career choices. "

Contractors also see it as a slow process. Julie Bradley, Interserve Construction's associate HR director, says: "Embracing diversity is key to the behavioural changes that the company is working towards... [which will] have a positive impact on our staff and the customers with whom we work. The journey has commenced with small steps to break down perceptions and behaviours that can affect our working relationships."
But part of the problem, as RIBA has found, is not attracting women but keeping them. The FIR forum has already identified the retention of skilled female employees and those from ethnic minority groups as a top priority.
A recent survey of 81 female construction workers by the Ucatt union found that 41 of them (51%) believed that they were treated unfairly at work because of their gender and 34 (42%) reported that bullying and harassment by managers was a problem.
So long as women feel unwelcome on site, the industry will struggle to retain them. And so long as sites are so male dominated, women are unlikely to feel welcome. It is a vicious – or at least pernicious - circle. The issue is less about gender or race but more about how people treat other people in this industry.
Lowe takes inspiration from the work of Lord Davies, whose 2010 report Women on Boards paved the way for greater female representation in UK boardrooms. In the year that followed, there was a 23% increase in the number of female directors at FTSE 250 companies. Lowe points out that half of the top 10 construction companies had no women on their boards (and those with women were most likely to be foreign owned. A year after the Davies report, there are only two that do not have women on their boards.
So change is possible.
Women in construction - the vital statistics
13% of total workforce.
80% in support roles.
20% of RIBA members.
15% of RICS members.
5% of CIOB members.
1.2% of site workers.
Got a story? Email news@theconstructionindex.co.uk