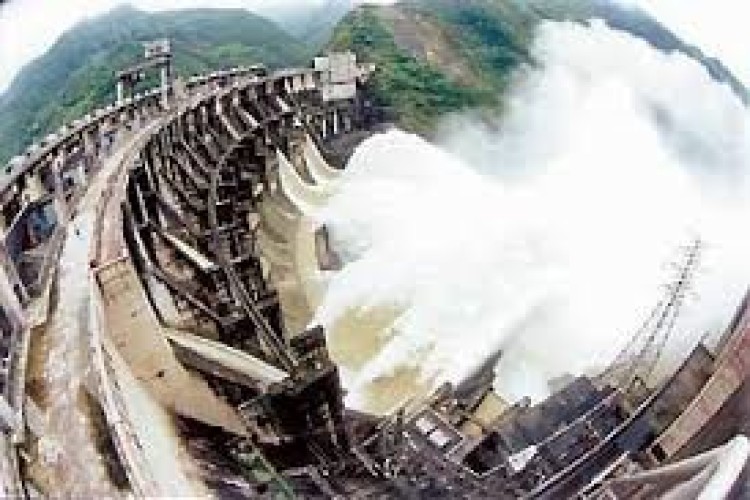 The Baihetan project - which is claimed to be world's second largest hydropower station - is on the Jinsha River, the upper section of the Yangtze, straddling Sichuan and Yunnan provinces. Nearly 100,000 residents in Sichuan and Yunnan will be relocated to make way for the project.
It will have a 300m-high dam, manage a basin area of 430,000 square kilometres.
It will have a total installed capacity of 16 million kilowatts and is expected to generate more than 60 billion kilowatt hours of electricity per year, equal to about two-thirds of Beijing's consumption in 2015.
The scheme is scheduled to generate power in 2021 and be fully operational by the end of 2022.
Baihetan - one of four hydropower stations in the lower reaches of the Jinsha River - is downstream of the Wudongde plant, which is under construction. Xiluodu and Xiangjiaba started operations in 2013 and 2012 respectively.
With a combined installed capacity of more than 46 million kW, the four projects will be able to generate 190 billion kWh each year, double that of the Three Gorges, the world's largest hydropower project.
Lu Chun, chairman of the China Three Gorges Corporation, said that the new project will be equivalent to nearly 20 million tonnes of standard coal, cutting carbon dioxide emissions by 52 million tons per year.
Got a story? Email news@theconstructionindex.co.uk