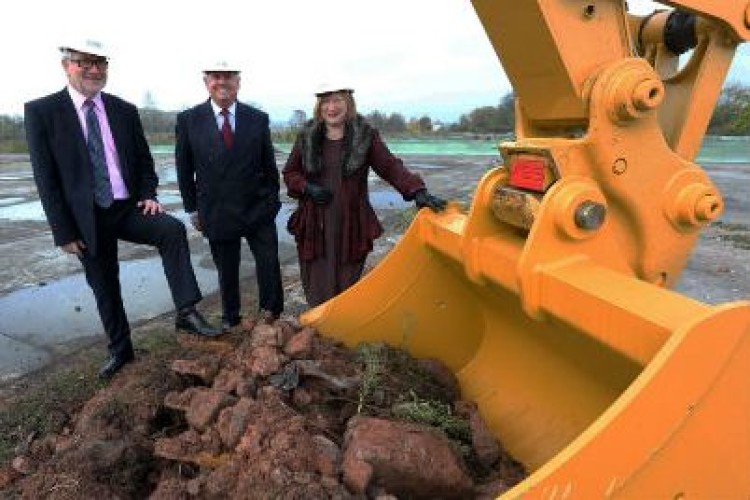 The remediation work, which will continue until mid 2013, involves the recovery and recycling of over 85,000 tonnes of concrete, which currently accounts for about two-thirds of the site. The remediation will also involve the treatment of contaminated land and hazardous material.
The Mill development is being led by Ely Bridge Development Company, a not-for-profit social enterprise created by the Welsh government and the Principality Building Society. The aim is to provide up to 800 new homes on the former Arjo Wiggins Teape paper mill site on the banks of the Ely river.
The development company is chaired by Arup director John Lovell and chief executive is Arup's head of urban development David Ward.
The site has been derelict for a decade. Its development is expected to support up to 1,000 jobs during construction.

Following Walters' remediation of the land, the development work will include the completion of the Ely Trail, the construction of a new riverside park, the provision of neighbourhood facilities and improved transport links into the city.
Subject to planning permission, building of homes will begin in mid 2013 with the first homes ready to occupy by the end of 2013.
Speaking at a groundbreaking ceremony this week, Welsh housing minister Huw Lewis said: "Starting work on the site of Ely Mill is an important landmark. Using public sector land for developments like Ely Mill is key to meeting increasing housing need and I am delighted that the Welsh government is working with the Principality to develop this innovative model, which not only will provide much needed housing, but will regenerate a brownfield site into a thriving community."
Got a story? Email news@theconstructionindex.co.uk