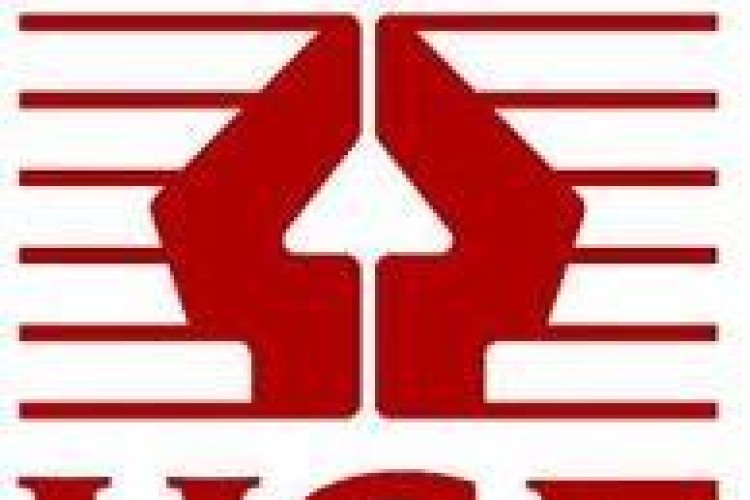 Michael Tomlinson, from Birmingham, suffered a ruptured bladder and fractured wrist in the incident at a construction site in Mansfield on 8 November 2010.
Mansfield Magistrates' Court heard that he was working as a groundworker for Birmingham-based Parkstone Construction Ltd to prepare the foundations for a supermarket.
A 7-tonne excavator backed into Mr Tomlinson after the driver failed to notice him behind the vehicle. He took the full impact of the tracks as they knocked him to the ground and crushed him underneath.
An investigation by the Health & Safety Executive (HSE) found that Parkstone Construction Ltd had failed to ensure that workers were safely segregated from moving vehicles while work was being carried out.
The company, of Stonebridge Road, Coleshill, Birmingham, pleaded guilty to breaching Section 3 (1) of the Health and Safety at Work etc Act 1974 and was fined £15,000 with costs of £6,447.
After the hearing HSE inspector Nic Rigby said: "This incident was entirely preventable, and Mr Tomlinson could have avoided serious and painful injuries had work at the site been better managed.
"Those in charge of construction sites must ensure that pedestrians and vehicles are effectively and safely segregated. There is clear guidance on how to achieve this and ensure incidents of this kind can be avoided."
Got a story? Email news@theconstructionindex.co.uk