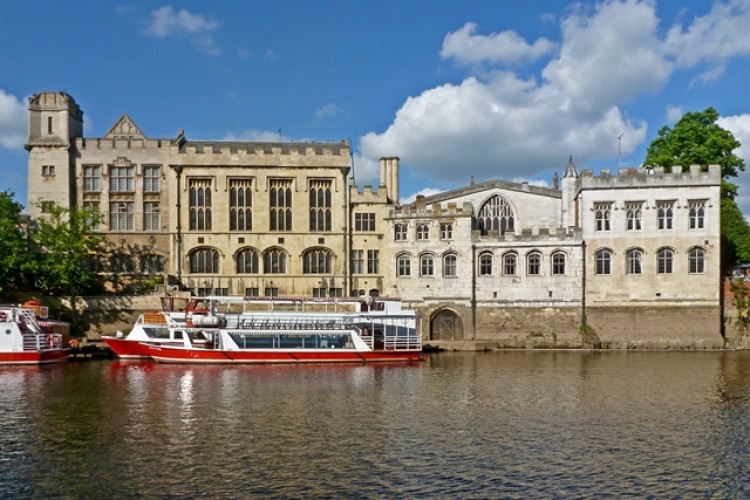 The design competition organised by the City of York Council and the Royal Institute of British Architects drew36 entries, including several international submissions from mainland Europe as well as Russia, Malaysia and Vietnam.
The judging panel has shortlisted the design submissions of:
Architecture & Urbanism Studio, London
Jak Studio, London
Robert Loader Architect, London
Nicholas Mills Architect, Edinburgh
SEC JV (Sack & Reicher, ESC-studio, Collingridge & Smith Architects), Cumbria
Councillor Julie Gunnell, cabinet member for corporate services at City of York Council, said: "The Guildhall and associated spaces are a significant part of York's cultural and civic history and during the shortlisting process one of the most important points we looked out for in the architects' designs was that their proposal will continue to play a key role in the city's future."
Judges chairman Keith Williams said: "The competition elicited an excellent response from the profession. 36 submissions may not seem a high number but this was a particularly difficult task and the quality of the schemes received was for the most part exemplary. For the judges, arriving at the final cut was a far from easy task. The five shortlisted schemes encompass a very diverse and intelligent set of design responses, each of which put across very clear strategies as to how this this extraordinary series of buildings and spaces could be transformed."
The teams will present their designs to the judges at a final interview on 4 December 2012.
Got a story? Email news@theconstructionindex.co.uk