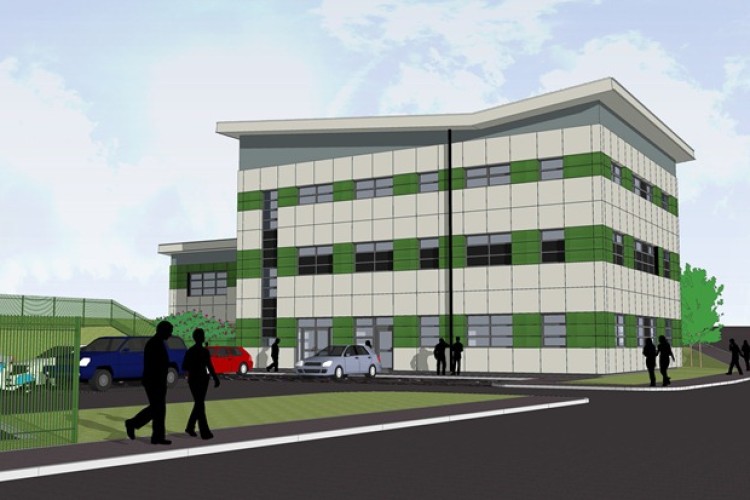 The depot is being built by VolkerFitzpatrick under a £36m contract as part of the wider £850m redevelopment of Reading Station.
The new depot is being moved to the west of Reading Station and will be operational by 2013. The existing train care depot is being demolished to make way for new lines to accommodate freight traffic. These will pass under the main lines to continue through the station area without impacting on other trains.
Yorkon is providing a three-storey depot administration building, two ancillary buildings for train maintenance and cleaning staff, a security gate house, and a further train care accommodation building. The steel-framed modules for each building are being manufactured and fitted out off site at the Yorkon factory in York to minimise disruption on site. The off-site approach will also reduce the programme time as the depot construction project affects the critical path of the overall station redevelopment, Yorkon said.

Each building will have a mono-pitch roof and has been designed to Network Rail standards, which include low smoke and fume cables and rainscreen cladding for impact protection. The main office building will also have a station-specification lift, feature windows and a 'butterfly wing' roof.
Yorkon director Simon Ambler said: "This has to be one of the most extensive and complex construction sites in the UK so collaborative working is essential at every stage. The off-site construction solutions we developed with Jacobs Engineering, who designed the new depot, will contribute to the aim of reducing the overall station redevelopment programme by 18 months through stimulating innovation.
"And by moving work into the factory for the construction of these five buildings, we will be reducing the number of operatives and subcontractors on the depot site, which will have a positive impact on health and safety, and provide Network Rail with certainty of delivery on time and on budget."
Got a story? Email news@theconstructionindex.co.uk