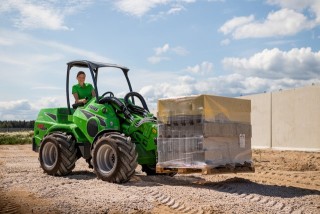 Avant Tecno has made more than 45,000 loaders at its factory in Ylöjärvi, Finland since 1991.
Since its launch in the UK in 1999, the Avant team has grown to nine people and has more than 5,000 loaders through a network of 16 regional dealers and 30 sales points.
In the UK it is a brand that has perhaps had more traction in farming and forestry than in construction, but they make some interesting kit.
Latest model to arrive in the UK is the Avant 860i Stage V (pictured here). It is the largest of the Avant loaders, with a lifting capacity of 1,900 kg, a greater reach of 3.5 metres, and a turbocharged Kohler KDI 1903 TCR 42 kW/57 hp diesel engine.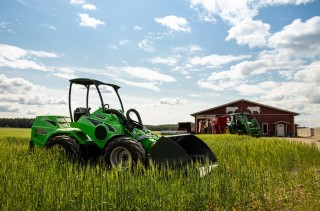 Avant is now advertising a three-year or 3,000-hour free warranty with any new machine purchased. This can be extended to a five-year warranty for those taking out a five-year finance package.
Avant Tecno UK managing director Raimo Ala-Korpi says: "We wanted to mark our 21st birthday here in the UK by giving something back to our loyal customer family who have supported Avant over the years. Our team in Finland designed the 800 series in answer to customer demand for a more powerful loader yet still remaining versatile and compact. The first 860i loader was delivered to the UK last month and we have already pre-sold more than 20 of these models to both new and existing customers in a variety of industries such as farming and agriculture, landscaping, construction and equestrian to name but a few. Our extended warranty, which is across our whole range of machines, shows our faith in our product when it comes to performance and lifespan, and our ongoing commitment to our service".