First operator to enter the fray, virtually minutes after I posted the blog, was regular reader and friend Shan Cannell with a shot featuring the cab interior of his Caterpillar 320D L machine. Shan said "this machine is now 7 months old, has 765 hours on the meter, and you could still eat your dinner off the floor Nick"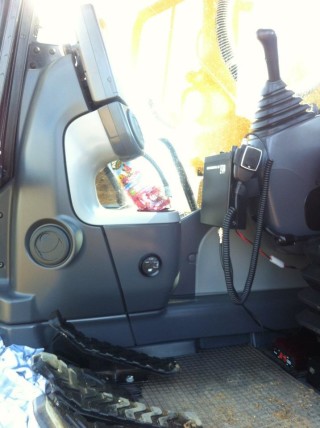 Second to offer a photo was another of our regulars Stuart Jamieson, who shared this shot of the family business's New Holland Kobelco which is over 4 years old now, and is in incredible condition.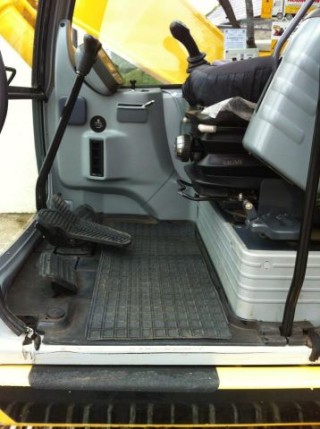 Martin Tebbs was one of a number of readers who took to our Twitter page to post a shot of his cab, saying, "This is the inside of my 3 year old Komatsu PC138 cab. Now that's factory clean!"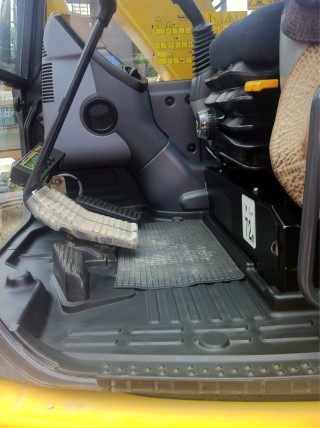 Not to be outdone by all the excavator cabs, ADT owner operator Jamie O'Hanlon, posted this shot of his Volvo A25D cab on our Facebook wall. As one would expect from an owner operated machine the standard of cleanliness is extremely high!
There has been an incredible response to the cleanest cab post, and I suspect we are going to get many more entries on this. I take my hat off to all of you for the high standard of cleanliness you somehow manage to maintain, whilst still putting in a good days work. And it's good to see that despite all the abuse of plant I see on sites, there are still many of us who truly care about the kit!