The backhoe loader, proudly bearing a special decal reading Digging for a Cure, has been creating awareness for cancer and helping raise donations at events throughout the state since 2011.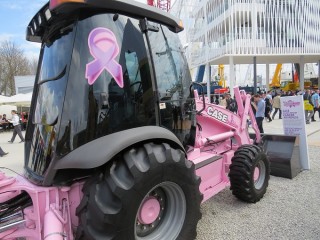 This was the idea of Marvin Linder, a design engineer based in the USA , after his wife Leslie sadly died of breast cancer. Marvin said "I wanted to make this a big cancer push for awareness and help raise money at the same time."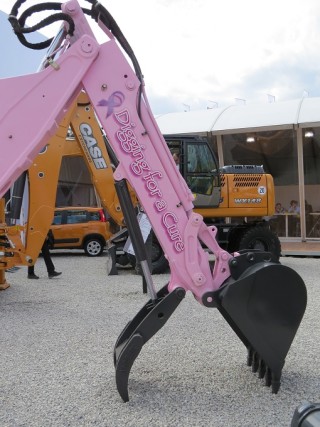 The 1/50 scale replica of the Case 580 Backhoe can be bought online and help raise awareness of Breast Cancer. It also comes in unique packaging and features movable loaders and free rolling wheels.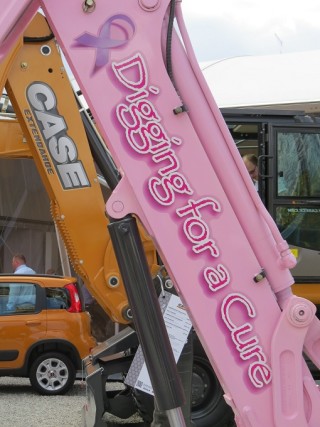 http://casece.logwin-logistics.com/TOYS-MODELS/SCALE-MODELS/Case-Digging-For-a-Cure.html