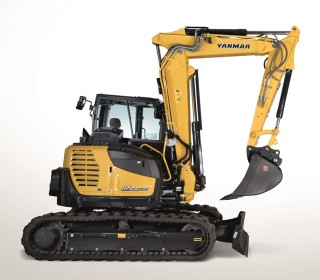 The SV100-2 crawler excavator usually only has a single joint but Yanmar has produce a double-jointed version, which will get its first public viewing in September at a trade show in Germany, the NordBau in Neumünster (9th-13th September 2015).
Yanmar says that the additional joint enhances the mobility of the 10-tonne excavator's arm and thus increases the flexibility of its usage.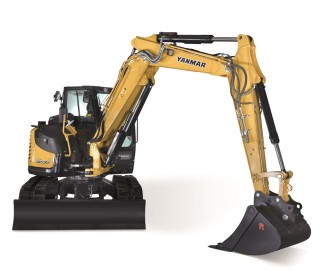 Yanmar Construction Equipment Europe will also be showing a couple of wheeled loader from its new series of four models. At the NordBau 2015, the first two models, V7 and V8, will be on show.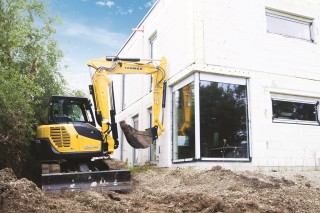 Main Characteristics
Operating weight (rubber tracks + cab.): 10,360 kg
Transport weight (rubber tracks + cab.): 10,285 kg
Digging depth: 4,580 mm
Dumping height: 6,210 mm
Rear swing radius: 1,470 mm
Engine: Yanmar Diesel 4TNV98CT-VBV 53.7 kW / 73 CV / 2100 rpm
Break-out force: 68.5 kN
Travelling speed: 2.5 – 4.4 km/h
Transport dimensions (L/W/H): 6,730 mm / 2,320 mm / 2,840 mm