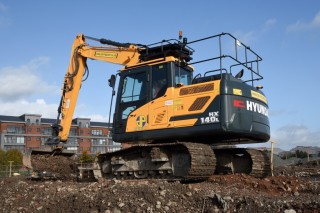 Jarvie Plant has an impressive 1,750 bits of kit in its hire fleet ranging from Stihl saws, to dumpers and rollers, up to 22-tonne excavators at the top end. Within this fleet are 10 Hyundai machines, including fork-trucks, an R125LCR-9A, an R210LC-9A and – the largest excavator in its fleet – an R220LC-9A.
Managing director David Jarvie says: "The Hyundai machines are extremely reliable and offer excellent performance. The machines are of good build quality and meet the requirements and flexibility we need. They also offer a competitive whole life cost."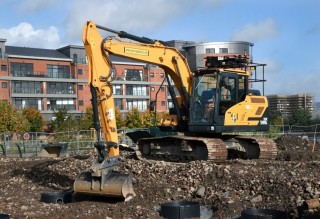 He adds: "The technical specifications and the safety aspects of the HX140 meet the requirements of today's contractors. The new models also benefit from improved fuel efficiency without power level drops."

He also likes the safety systems. "The Hyundai All-Around View Monitoring system (AAVM) on the HX140 gives the operators a 360-degree virtual operating view and the detection system senses and warns the operator when objects come within five metres of the machine, which is essential on busy construction sites," he says. "It's also user friendly and is integrated within the machines control monitor."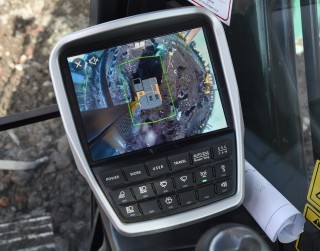 The machines were supplied by Hyundai construction machinery dealer Young Plant Sales, based in Doune, with whom Jarvie has been working for more than 30 years.