First up is this Volvo EC140 which is owned by Birmingham based B.T Lynskey and was snapped by our good friend, Jeremy Rowland, on a small site in Hill Top, West Bromwich.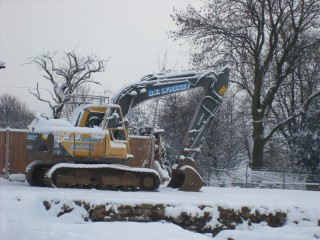 Next up another model from the Volvo stable, in the shape of Cornish owner/operator Tony Wagner's new BL71 backhoe loader taken on route to a site in Truro.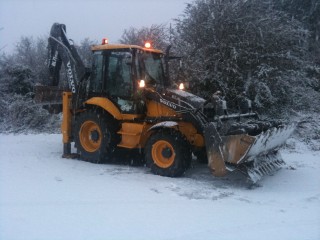 Tony has recently added another Volvo machine to his portfolio, with the acquisition of a low houred, EC15 mini excavator which is available on an operated or self drive basis.
Now a whole batch of photos from Stuart Bickley, which were taken at the Glenmuckloch surface mine, Kirkconnel, in Dumfries and Galloway, Scotland.
The mine, which is operated by ATH Resources, is currently operating some of the largest hydraulic excavators at work in the UK. Among them is this O&K RH120E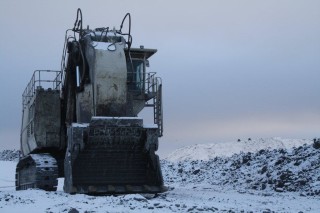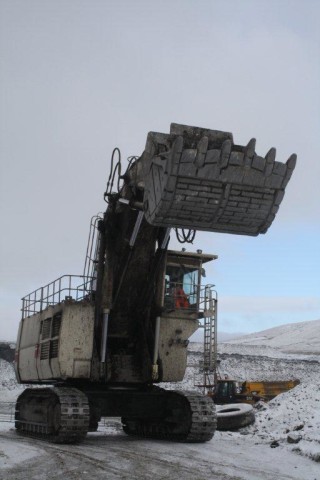 Also on site is this 1,200hp Komatsu PC3000-6, which has an operating weight of 256,000kg.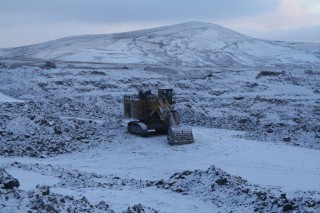 At the lower end of the scale is this Caterpillar 325D model, fitted with specialist coal shovel equipment.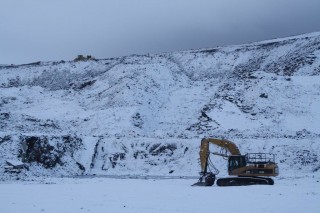 JCB owner/operator Luke Finney shares this photo of his 3CX Contractor taken during a snowstorm!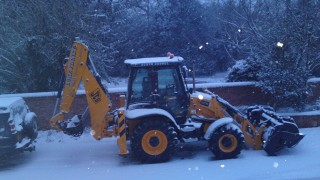 Finally in this topical feature, we have a couple of photos from Timo Akerlund, who comes from Finland, where they, unlike us in the UK, know a thing or two about dealing with the snow.
They feature a Caterpillar 324DL hydraulic excavator, that Timo operates for Finnish contractor E.M. Pekkinen Oy at work in Helsinki, the machine is fitted with a Movax sheet piling attachment.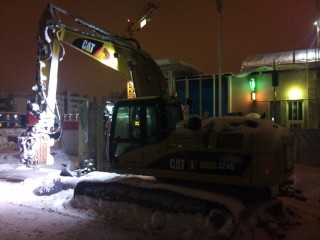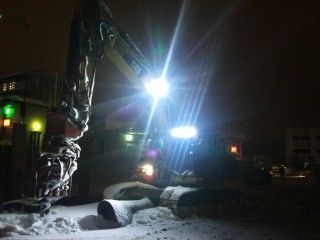 We would like to thank everyone who has been kind enough to share their photos with us here at the Digger blog
I wish all my readers old and new a very Merry Christmas and a Happy New Year and look forward to a very exciting year ahead for the Digger blog.